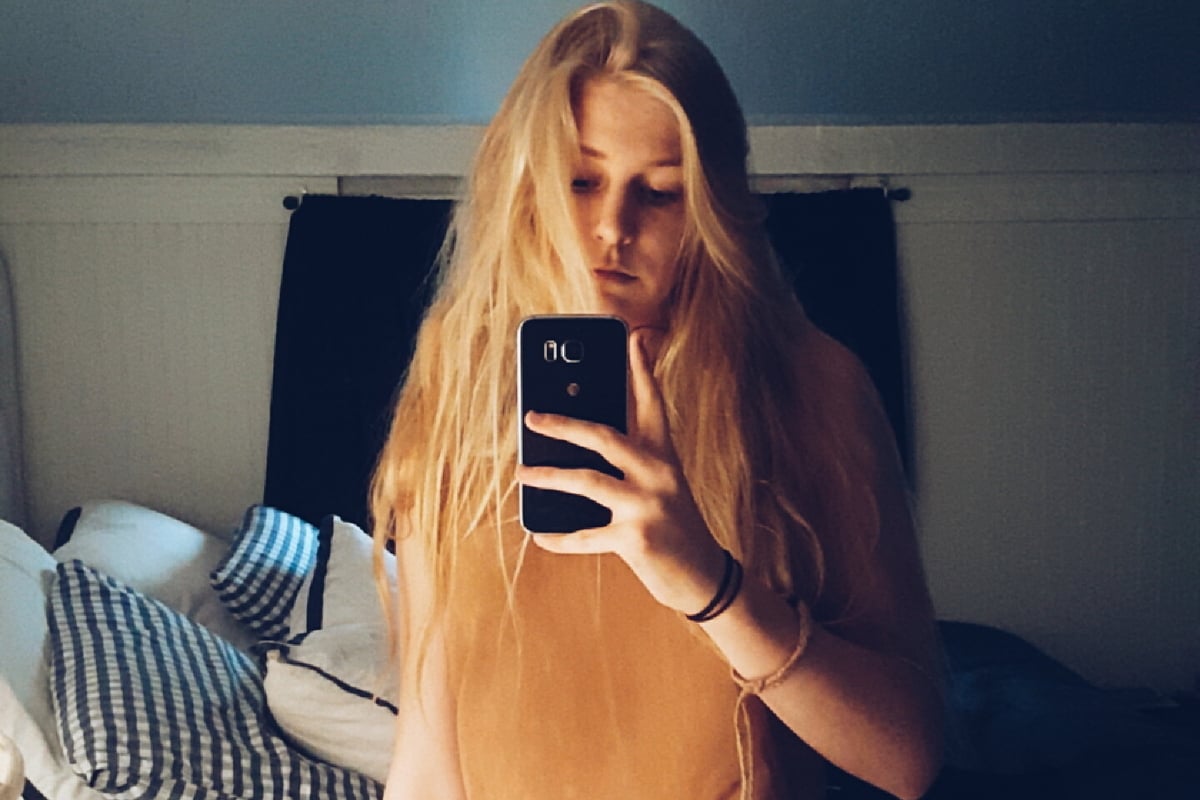 It was a crisp Autumn afternoon. I walked briskly through the park, crunching the dry leaves underfoot. My mind was racing.
I was about to meet a man I had talked to online for just a few weeks
I knew the dangers. I had told my best friend everything. She knew exactly where I was and what was happening. I was sure she thought I was crazy. I was about to have sex with a man I had never met.
Watch: How to have better sex. Post continues below.
But, this plan had been created years ago. I was looking for the ultimate thrill. I wanted to relinquish all control to a man who knew my body better than I knew myself. And after nine months of no sex and travelling the world, tonight felt like the perfect night to live my fantasy.
I left the park and found myself on a busy main road. I pulled my old blue suitcase behind me as I dashed across the street. One minute later and I stood in front of a five-star hotel gazing up at the elegant front facade of climbing green plants. I pushed open the glass doors nervously. I would check-in and meet my online stranger in exactly one hour at the bar.
"You must call me Sir," the man said quietly.