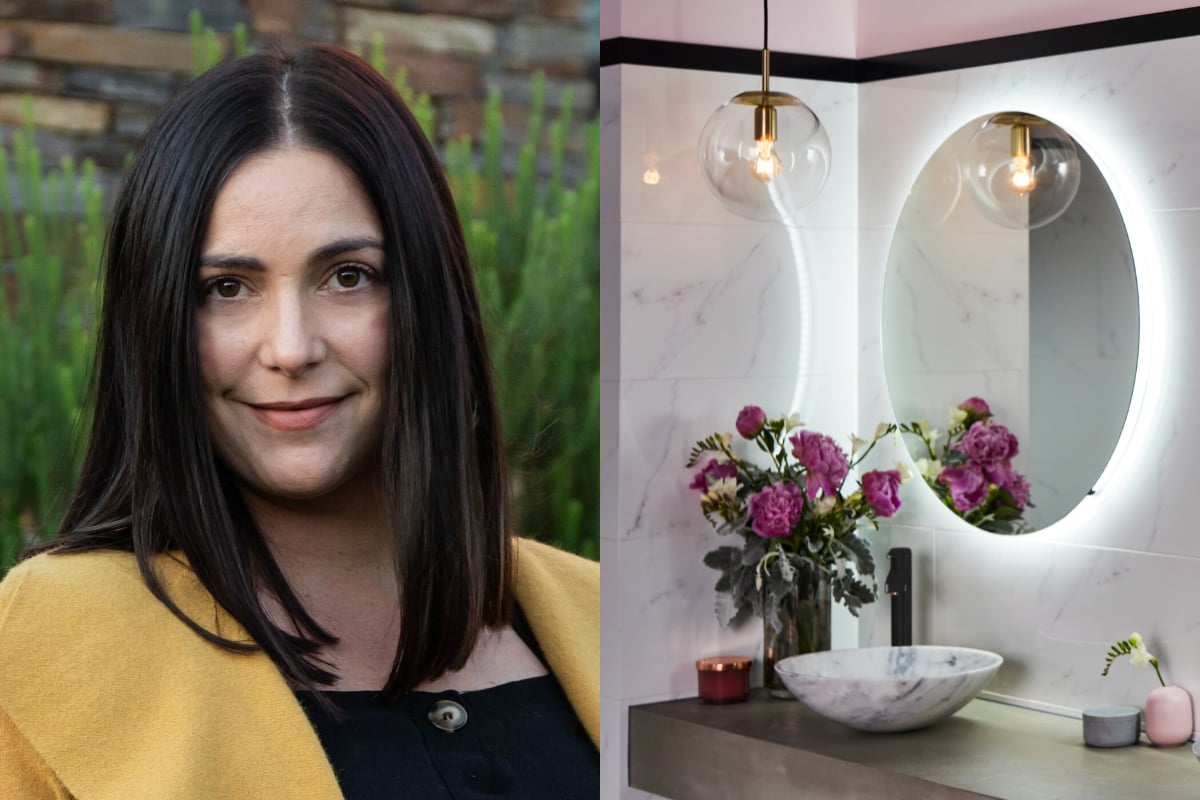 Kristen Sharkie is a Melbourne-based interior designer with her own business, Dear Design. We asked her to share her tips for easy bathroom changes that can be done in an afternoon.
When I think about all the things over a weekend I could be doing, versus what needs to be done, I know I'd rather be spending my time at the beach.
But there's something in the power of updating a space, even with small changes that can make a big impact and help the mornings run smoothly.
Here are some affordable options you could take on in an afternoon to transform your bathroom into the haven you've always wanted.
1. A fresh coat of paint is your ticket to immediate 'newness'.
Never underestimate a fresh coat of paint. If your walls are looking a little tired or mouldy and could use a face lift, you'll be surprised at the impact some fresh paint can have on the ceilings and walls.
It's also a good opportunity to add a mould-resistant paint if you haven't got one already. If you have older tiles that could also use some freshening up, there are some great waterproof-tile paints that you can use to hide those ugly old '80s tiles. Even just a plain white will sharpen up the look of the room and help it feel a lot cleaner and fresher.
And if you've got a spare pair of hands and a great Spotify playlist, it'll go that much quicker.
2. Change up your linens, bathmats and even your robe hooks.
Nothing beats the feeling of a brand new fluffy towel on your clean skin when you get out of the shower. Purchasing new towels, a bathmat and a new hand towel can quickly create that sanctuary you've been looking for.
By adding a fun new pattern, texture or colour to the space you really can change the vibe and evoke a completely different feeling.
If you're after a modern look and feel, try a geometric pattern. Or, if you're after a luxurious spa atmosphere, go for a fluffy white set or you could also look at injecting some fun and going with some bright colours and patterns add a fun bathmat like the Tula Nudie Mat from Sage and Clare.
You could also look at changing out or adding some Mondella robe hooks from their chic minimalist-style Rumba collection (which come in black or chrome at $30.45 each, at Bunnings).
A few of these on the back of the bathroom door can add extra hanging space that's stylish and won't take up much room.