In an exclusive interview on Sunday Night, ex-Deputy Prime Minister Barnaby Joyce and the mother of his fifth child, Vikki Campion, opened up about the beginnings of their relationship, the pressure to terminate their illegitimate pregnancy, and the relentless media attention.
Here's a recap of every stunning moment.
On the beginnings of their relationship
This was an area where the couple was more closed; Vikki Campion and Barnaby Joyce explained how their relationship transitioned from professional to romantic, but only in roundabout terms.
"I think we were close for a long time before there was anything," Vikki said.
"You do become very good mates first," Barnaby added.
"I was going through some fairly difficult private circumstances of my own. He was also going through some things," Vikki said.
"You can't help who you fall in love with.
"We were…..very conscious of the fact that we had to be, you know… that it was… if something happened, it was going to be a big issue."
On the breakdown of his marriage
Barnaby was very vague in describing his own "difficult" private circumstances, referring to his marriage with ex-wife Natalie, he said: "I'm not going to go into the gory details, but it was, you know… it is what it is."
He blamed his infidelity mostly on the physical distance from his wife.
"It's quite simple. It's you live on the road. You're living in motels. You're always somewhere else…"
He also refused to admit whether he still had feelings for Natalie or talk further about the breakdown of his marriage.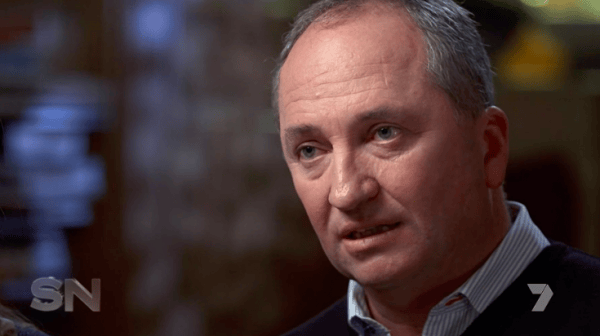 "I'm not gonna humiliate anyone by saying yes or saying no. That's completely private," he said.
He did reluctantly acknowledge that his relationship with Vikki was an affair "in the terminology of it".