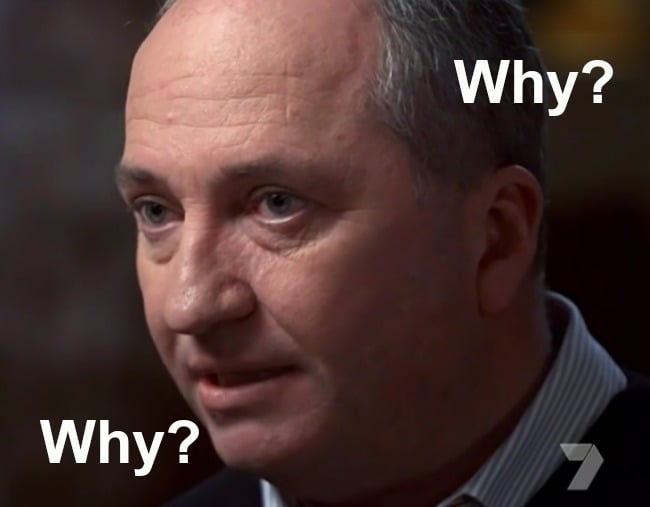 In the wake of Barnaby Joyce and Vikki Campion's bizarre interview on Channel 7's Sunday Night, the sentiment of the public is clear:
People do not feel they got $150,000 worth of interview.
While we now know about the colour of li'l Sebastian's eyes, the frankly obscene amount of exposed brick in their home, and the fact that Barnaby is the only adult in this relationship (??), there are far more important questions that were never addressed.
As I watched the interview unfold, these are the questions I kept wishing journalist Alex Cullen would ask Barnaby Joyce.
Ahem:
1. Why are you bathing li'l Sebastian on national television?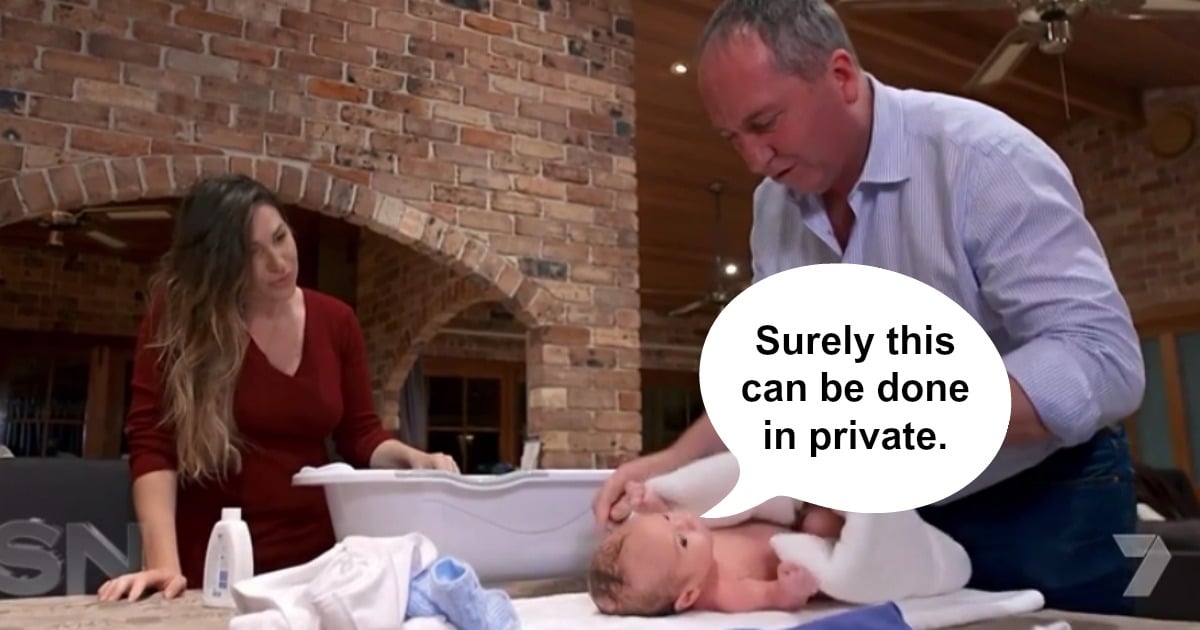 2. Why are you blaming li'l Sebastian for decisions that were made by literally everyone but him?
3. Is a $150,000 tell-all prime time interview in line with your concept of 'private matters remaining private'?
4. Do you think it was somewhat unprofessional to sleep with a staff member?
5. Do you think some semi-unfair things probs happened within the parliamentary offices because you were sleeping with a staff member?
6. Do you feel silly about the fact you publicly disavowed marriage equality citing your belief in the 'sanctity of marriage' while you were simultaneously cheating on your wife of 24 years?
7. Why are you getting weird about answering questions when you got paid $150,000 to answer questions?