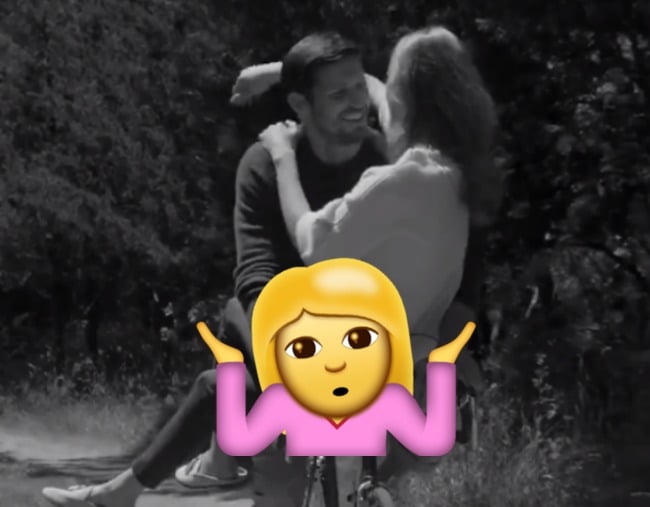 Okay, so you know how women just want to feel slim all the time, and don't care about anything else?
And you know how all men just want to be macho and active, saving women and the world from themselves?
Yeah. Duh. So a clothing brand called Banana Republic just released an ad for some new pants.
And because women spent 99 per cent of their time thinking about being skinny (and one per cent of the time thinking about how to make a sandwich, because, women!), the clothing brand dubbed them The Slimming Sloan pant for her. Nice.
The men's pant? The Rapid Movement Chino for him. Because men are rapid! And active! And sporty! Get it?