Puberty – it can easily comprise some of the most awkward, uncomfortable years of your life.
But how about going through all of it whilst wearing a leotard?
I spent about ten years at quite a competitive dance college, starting when I was four years old and working my way up through the Royal Academy of Dance syllabus. I loved it at times, and hated it at times. But there was one aspect of the ballerina life I'll never forget – the body insecurity it breeds.
Whilst for most teenage girls, the years of feeling insecure and negative about your changing body starts when you're in your early teens, because of ballet, it started when I was ten.
I remember the moment so clearly.
My ballet teacher was leading the class in some barre work and was correcting our posture, as usual, before the exercise began.
Then she made one final comment.
"Swifty," she said, "Suck in that kangaroo pouch you've got there. You look like a pregnant woman."
Just to repeat, I was ten years old. And I had just started going through puberty.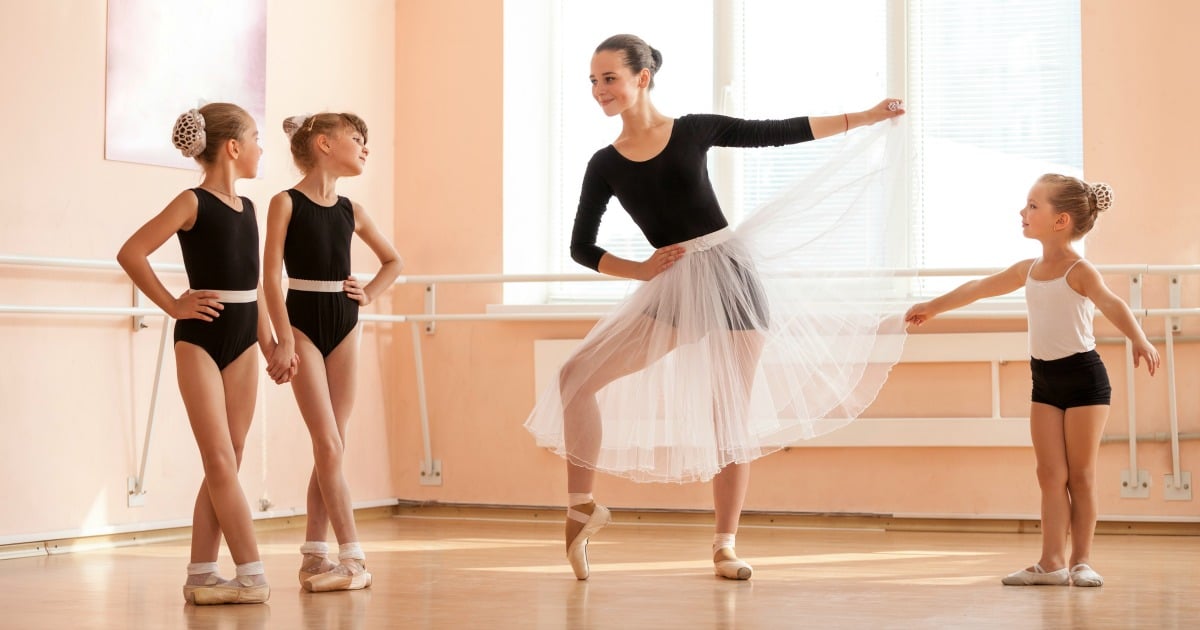 I remember how much that comment stung at the time. I was so incredibly embarrassed. My teacher had said that in front of the entire class and then carried on as if nothing had happened.
I don't remember much from when I was ten, but I'll never forget that.
As a little girl, wearing skin tight leotards wasn't too much of an issue. Then puberty started, and I started to get boobs, which, all of a sudden, did not fit inside my leotard in the way I wanted them to.
And then my little tummy pooch - that we all have - started growing. I had lumps on my body where there wasn't before, and I had nothing to hide them under. Nothing but a small blue piece of fabric and some skin-coloured tights.