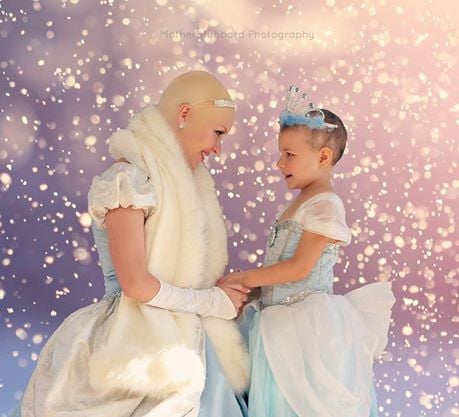 Five-year-old Isabella Harvey, who has battled leukaemia for almost three years, was embarrassed about her hair loss.
That is, until she got the chance to meet a bald Cinderella who looked beautiful and magical, just like her.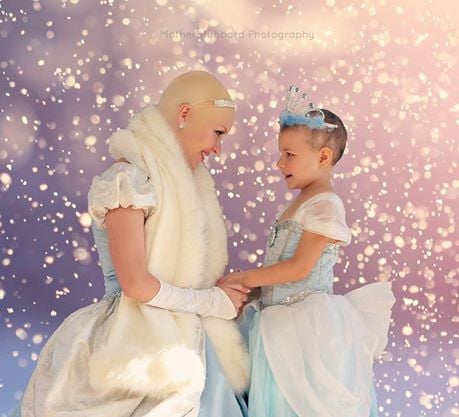 Isabella's mother, Pina, realised her daughter was self-conscious about her baldness and made contact with Gianna Nicole's Heart of Hope, an organisation that works with the families of children living with cancer.