I was 13. I booked my own appointment, which made my mother proud at the time. I had been quiet and withdrawn and when I told her I wanted to go to the doctor, my behaviour must have made more sense to her. She dropped me off one morning before school.
I was so scared. She called my name and I thought my legs would buckle as I stood up. It dawned on me as I sat down in the small sterile room that I wouldn't be able to tell her why I was here, why I was so scared, why I hadn't said a word to anyone but my mother in weeks.
My memory of the appointment is hazy, I never quite told her why I wasn't myself anymore, but I remember her harsh tone of voice when she asked me
"Are you sexually active?"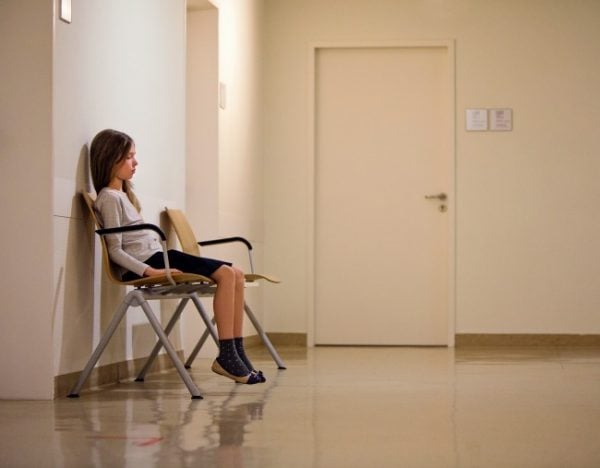 I froze and the never ending pit in my stomach opened, blood rushing to my head. Deep breaths. She did some tests but I felt myself falling back into a mute anxiety attack. She scheduled me in to come back in just a few days. This was years ago, the NHS was not what it was today (it was much better).