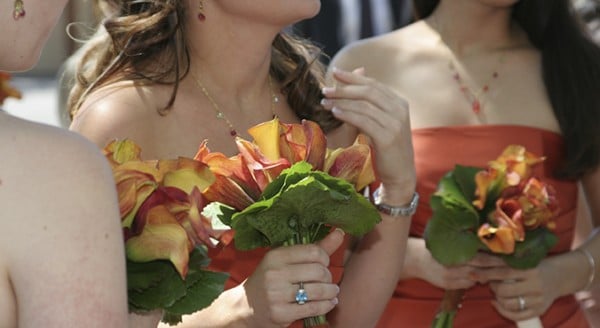 Kristin Wiig and Rose Byrne as rival bridesmaids in "Bridesmaids".
Before my wedding day, Crystal was my closest friend.
The day that I asked her to be my bridesmaid was the day our friendship ended. I saw her for who she really was, and I didn't like what I saw.
Crystal was the obvious choice for my maid of honour. I'd known her since I was 15 when we met at my first job at the local café. Over the years, she'd become my go-to girl if I needed a clubbing buddy or a companion for a quiet night in.
At first, Crystal was the perfect bridesmaid. She just knew what to do. The day after I asked her to be my maid of honour, she'd arranged for a stack of bridal magazines, chocolates and flowers to be sent to my front door. There was a note: "Let's catch up tonight and talk everything wedding!"
She came over to my house with a bottle of wine, and helped me to put Post-Its on dresses that she liked.
Crystal was there for so many of the big decisions – the invitations, the venues, the cake and of course, the dress. I loved having her help and advice, especially as she'd been a bridesmaid 4 times before.
My fiancé, Ray, wasn't that interested in organising the wedding. And so when he started to ask my why Crystal was so involved, I was surprised and puzzled.
"Have you noticed that Crystal has been the one to book all of our appointments? I thought it was something that we'd do together," whispered Ray, as we toured yet another hotel dining room.