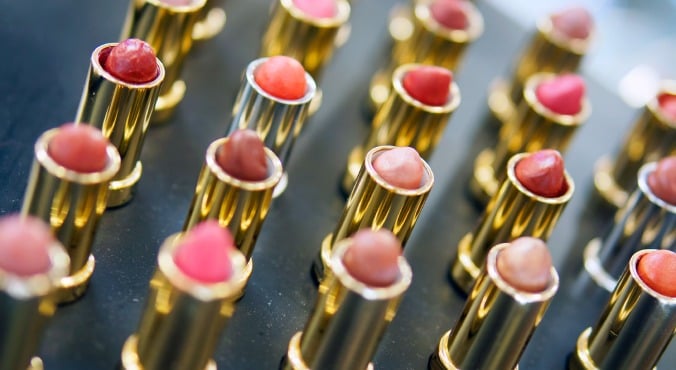 Image: iStock
If I had to list my top hobby, it would probably be taking long, romantic walks… down the makeup aisle. I'm always curious to see what's new and typically leave with a bag of goodies and a hand covered in colour swatches.
If you're anything like me, you never buy a product without using the tester first. And it's a habit you'll probably be dropping after reading the information I'm about to share with you.
You see, while testers are a great way to try before you buy, research has shown they're also a serious breeding ground for bacteria. And we're talking E-Coli kind-of-bacteria, the kind that usually comes from faeces.
Eek.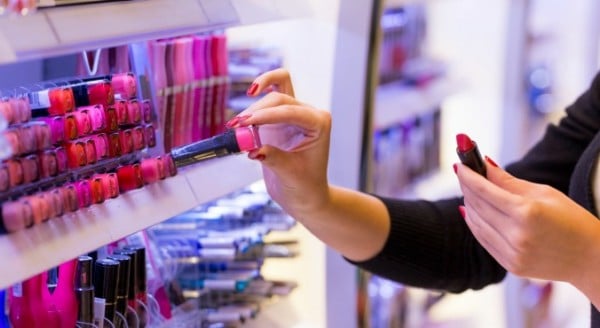 In a 2004 study, researcher Elizabeth Brooks took cultures over a two-year period from various testers for eye, lip and face products from department stores to take a closer look at what else they contained. As Into the Gloss reports, her team found that anywhere between 67 and 100 per cent of samples contained bacterial contamination, depending on the day.
Their tests showed the worst days to play with makeup samples were Saturday and Sunday, when stores were busiest. On Sunday, 100 per cent (yes - every single one!) of testers contained bacteria, compared to 80 per cent on Saturdays and 67 per cent on Fridays.
So... it might be time to stop relying on makeup testers to do your makeup in emergencies.
Along with traces of E.Coli, the bacteria most commonly detected by Brooks was Staph Aurus, a bacteria which although found on human skin can cause serious problems if it's introduced to the eyes, nose or mucous membranes.