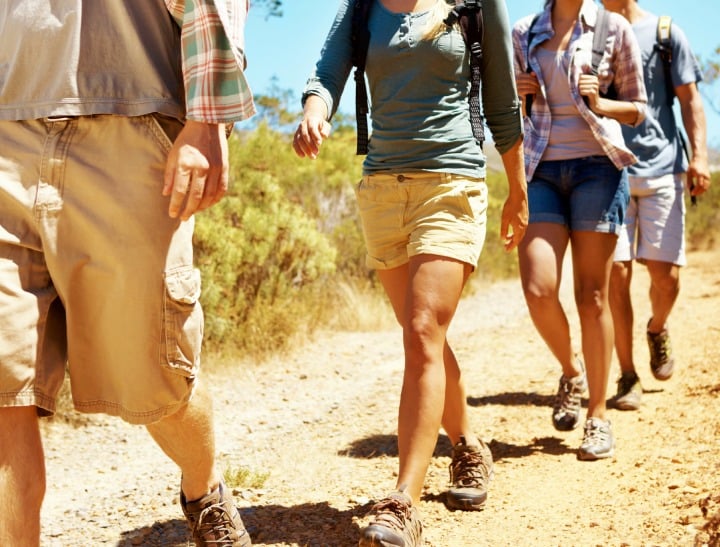 It's the weekend, and so you don't have to go searching we have rounded up the day's top stories from Australia and around the world.
1. Backpackers working in Queensland are being sexually harassed, raped – but forced to stay silent.

It is a common choice for young backpackers from all over the world- to live and work in the beautiful Australian countryside. The Courier Mail reports the reality is somewhat different, with workers, suffering harassment and terrible living conditions being forced to stay silent. Many are afraid to speak up about their conditions because they require the signature of their contractors in order to secure visa extensions.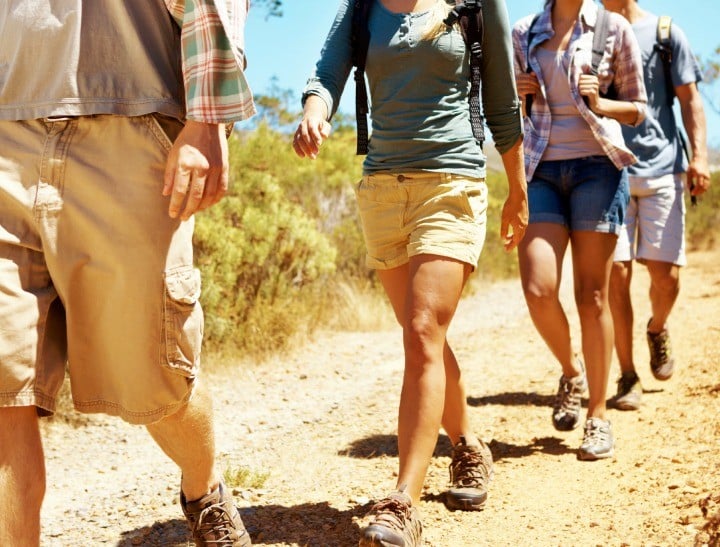 The Anti-Discrimination Commission Queensland are concerned about worker safety and potential injuries due to sub-par working conditions, and according to Inspector Tucker from the Queensland Fire and Emergency Service Compliancy, up to 20 workers are living in housing that also fails to meet safety requirements.
Caron Menashe, relations officer at the Anti-Discrimination Commission told Courier Mail, "We've had police tell us of reports of sexual assault and rape but they haven't been able to do anything because (the victims) have been too afraid to press charges, and they're even too afraid to come to us with a complaint."
Sources have informed the Courier Mail of an instance where a female worker and her children were forced out of their accommodation after the woman was asked for sexual favours. Others have been asked to leave after refusing similar requests. Five years ago a young female working in the Lockyer Valley reportedly had her home broken into and was raped by a contractor. She allegedly refused to press charges for fears the her visa would not be renewed.
ABC Online reports 23 businesses and homes across six states, have been raided by Immigration and Border protection officers in an attempt to crack down on worker exploitation, resulting in 32 arrests of unlawful non-citizens with six found to be working in breach of their visas.
2. Tony Abbott was rolled in Cabinet for attempting to strip terrorists of Australian citizenship.

In Monday night's cabinet meeting Immigration Minister, Peter Dutton, proposed that if an Australian citizen is suspected of engaging in terrorism-related activities, he should have the ability to strip them of their citizenship, at the Minister's own discretion. The proposal was forcefully supported by Tony Abbott.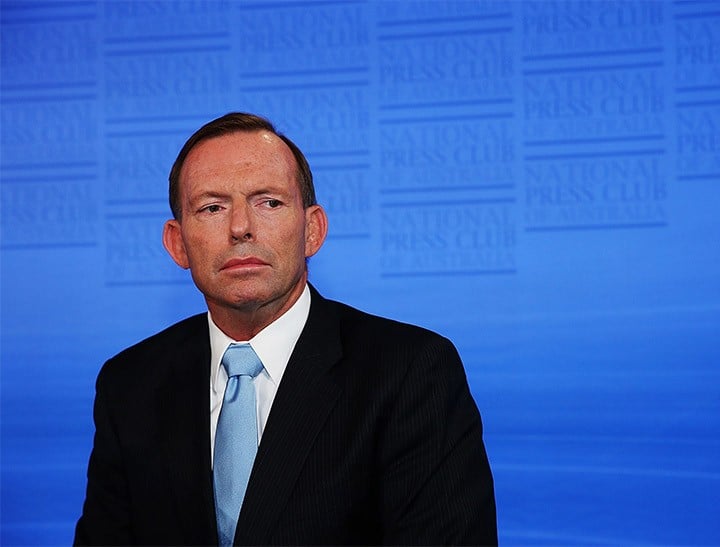 The Sydney Morning Herald reports Malcolm Turnbull objected.  "A person's citizenship is of enormous importance, intrinsic to themselves," he stated. "Take me. The only people who've lived in Australia longer than my family are Aboriginal. I have no other identity. Are we seriously saying some Minister could take my citizenship?"
Only if you're a terrorist, was the response.
Barnaby Joyce also objected, claiming the lack of a trial and the absence of a jury made the decisions highly questionable. The proposal was objected to by the Attorney General George Brandis, and by Minister for Education Christopher Pyne, who said, "A sole Australian citizen, terrorist or not, is our responsibility. We can't wash our hands of the fact. We can't pretend they're not Australian when they are."
The proposal was forcefully rejected by six ministers and the Prime Minister's preferred position was rolled.
3. The father of a NSW 'child-bride' must receive a lengthy sentence, say prosecutors.

ABC Online reports the man is awaiting sentencing after forcing his then 12-year-old daughter to marry a 26-year-old man in an illegal Islamic ceremony held in the Hunter Valley in 2014. He is charged with procuring unlawful sexual activity and being an accessory before the fact of sexual intercourse with a child.
The girl fell pregnant and miscarried, and her 'husband', now 27 has been jailed for a minimum of seven-and-a-half years.
In the sentencing hearing held yesterday, the defence barrister, Mario Licha, called for the court to consider that father's religious beliefs played a part in his decision to support the wedding. Prosecutor, Siobhan Herbert, stated that "general deterrence" should be emphasised. According to the ABC, Ms Herbert claimed, "offences of this nature on the basis of religious views or beliefs are unacceptable"
The father's sentence will be handed down by the District Court in July.
4. UNESCO recommends the Great Barrier Reef not be placed on the 'in danger' list.
The ABC reports the United Nations conservation agency (UNESCO) has recommended the Great Barrier Reef not be placed on the World Heritage "in danger" list.
It is a welcome decision for the Federal and state governments, as the classification of the heritage site as "in danger" may have had flow on effects for Queensland's tourism industry.
UNSESCO have however raised concerns about the future of the Reef, and suggest the World Heritage Committee should undertake a review in 2017.
UNESCO's recommendation will be considered by the 21 nations on UNESCO's World Heritage Committee in a few weeks' time.
"It is recommended that the World Heritage Committee request that [Australia] submit an update on [the progress of the Long Term Sustainability Plan] progress for review by the World Heritage Centre and IUCN and that if the anticipated progress is not being made this should also be reviewed by the Committee at its session in 2017," the UNESCO recommendation reads.
The measures that must be undertaken include steps to restore the Reef's water quality, the restriction of development in the Reef and surrounding areas and a reversal of the decision to dump dredging materials within the Great Barrier Reef's borders.
5. Sad news for lovers in Paris as le Pont des Artes, the 'love lock' bridge, begins to collapse.

Honeymooners and new lovers alike have been initialing padlocks and locking them onto one of the most famous bridges in Paris for years. It has become a beloved tourist attraction, befitting of the world's most romantic city.
A portion of le Pont des Artes (the bridge of art) collapsed under the sheer weight of the lovers' tokens last year. Now, as a result of safety concerns, the bridges 'love-locks' are set to be removed.
BBC reports close to one million padlocks will be removed, with a combined weight of 45 tonnes. According to Parisian officials, the locks on Le Pont des Artes and many other bridges in Paris, including Pont de l'Archeveche, near the Notre Dame cathedral, will be removed by Monday.
Over the summer, the bridge's metal grilles will be replaced by paintings. More permanent transparent panels are set to be put in place later this year.
The BBC reports Paris' deputy mayor Bruno Julliard said, "we want Paris to remain the capital of love and romance." Julliard assures citizens and tourists they are working on finding new ways for people to express their love in the city of lights.
6. Darwin restaurent threatens to fine parents whose kids make a mess.

A restaurant in Darwin has enraged parents after threatening they could face a surcharge of up to $21.50 if their child is too messy.
Northern Territory News reports the "defilement policy" at buffet restaurant Seafood on Cullen, says if the table is left in a mess, parents will be charged $16.50 for children between three and  seven, and $21.50 for those between eight and 12.
Needless to say Darwin's local parents are none too pleased. Katrina Kawaljenko-Smith told NT News she was not happy, saying most parents do the right thing anyway and pick up after their children. "I think parents should – and I certainly do – pick up as much as they can, but obviously we don't carry around a dustpan and brush," she said.
Not only is it somewhat insulting, but costly for local parents. "When you factor in a $16.50 fee on top of paying what you do when you eat out with the family," said Smith,
"What is the point of going to a restaurant?"