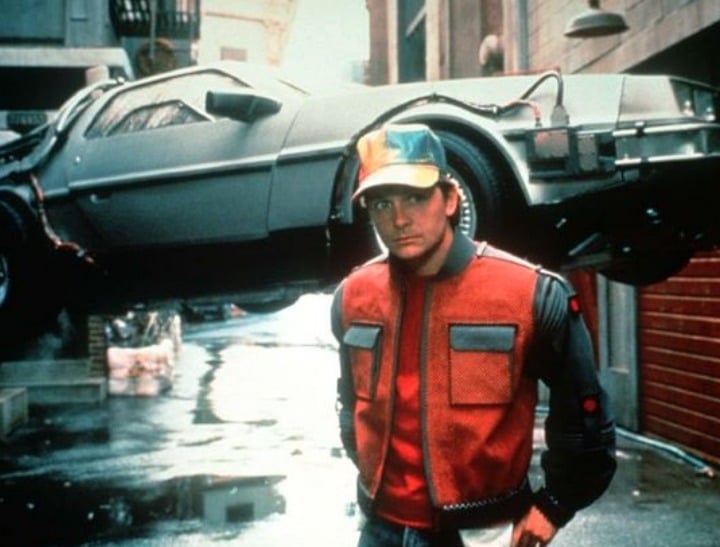 By Tegan Taylor
In the 1989 classic Back to the Future II, skateboarding teen Marty McFly and nutty scientist Dr Emmett Brown travel to the future, a heady place where kids zoom about on hoverboards, flying cars are powered by household garbage and shoes tie themselves.
The date they travel forward to? October 21, 2015.
So what did they get right? And what remains tantalisingly out of reach?
Hoverboards
In the 2015 of Back to the Future II, little girls scoot around a lake on hovering scooters and teens hell-bent on revenge fly boards with flame exhausts.
While regular old scooters with wheels still dominate the playground, working hover boards are inching towards becoming reality.
In May, Canadian inventor Catalin Alexandru Duru broke a world record flying his propeller-based hoverboard, travelling a distance of 275.9 metres. Alas, probably not quite far enough to get away from Biff Jr and his futuristic henchmen.
Rehydrating pizza
"Boy oh boy, Mom, you sure know how to hydrate a pizza."
While rehydrating a tiny pizza to family size was the vision of 2015 food that Back to the Future II imagined, the reality has been almost the opposite.
The slow food movement has taken hold as a backlash to convenience-driven foods, with a swag of television shows and restaurants popping up that showcase traditional food made by hand.
Flying cars