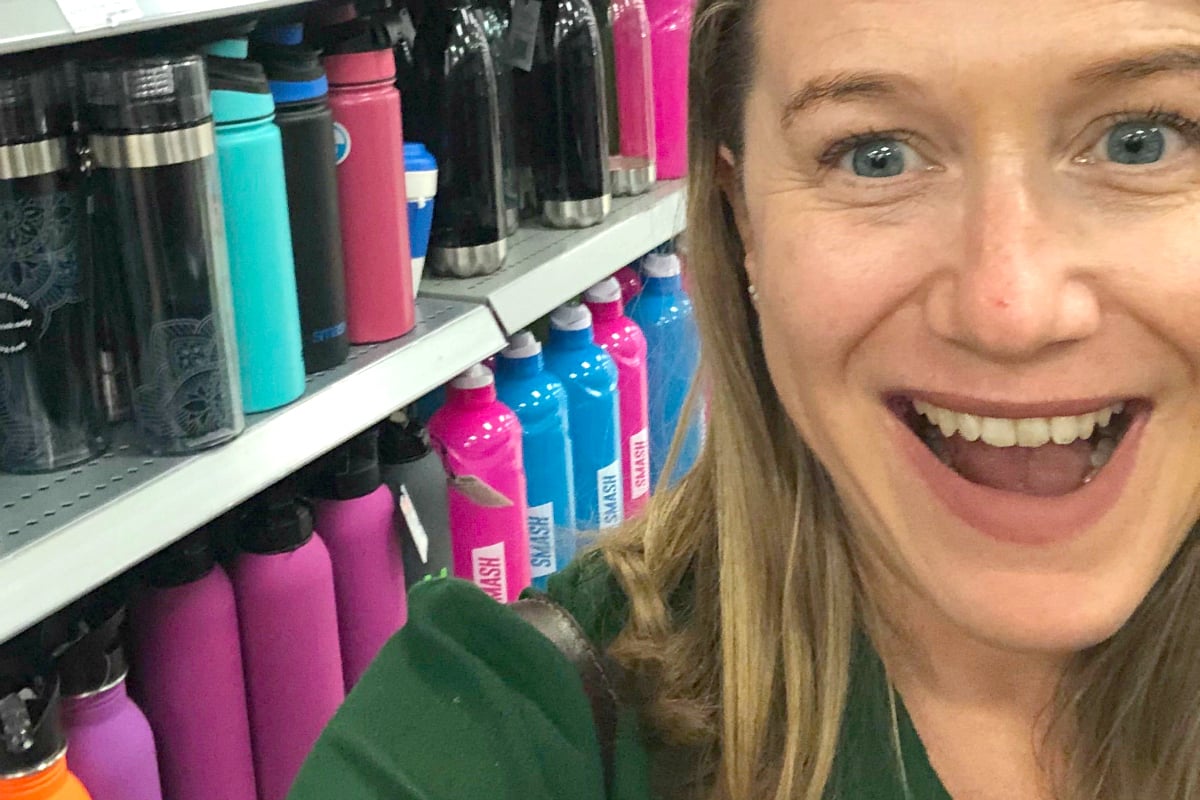 If I am doing my "back to school" shopping, and it's not January 25, who even am I?
They say being a fully formed adult is about accepting yourself, flaws and all. And I accepted, long ago, that the "disorganisation tax" was just a by-product of my slightly chaotic existence, something I would never outrun.
The 'disorganisation tax' is the extra money you end up paying because you buy the birthday present ON THE WAY to the birthday party and the only place en route that gift-wraps is the same place that charges $50 for a bubble wand.
Or the excess baggage charge you pay on the budget flight because you only had time to fling every pair of shoes you own into your carry-on "just in case". After all, events on your working weekend away might call for a mid-heel and a snow-boot.
Or, the classic "disorganisation tax" – the fee you get any time you take money out of an ATM at a convenience store and the machine charges you almost half the amount you're withdrawing.
So that's often what I'm paying out – both in financial terms and stress levels – when every year I realise, three days before the kids go back to school that we need new shoes, uniforms, lunch boxes, water bottles, notebooks, pens, that sticky contact stuff,  socks, hair-ties, sports shoes and rain jackets. You know, everything. A lot changes between mid December and late January, it strikes me every year.
On January 25 for the past four years you would find me tearing around my local shopping centre, dragging at least one of my children behind me, wild-eyed and damp-of-brow (it's January) my mind racing with the same inner dialogue it's ran every January 25 that came before.
1. Woah. School shoes are expensive. I hope they're going to do my kids' homework for that money.
2. I have to take a ticket and get in line? Sorry, I had enough of that in the pre-Christmas deli-queue. I'm not waiting to be told you're out of my kids' size in the Black. And all the shoes are Black.
3. How many pens does little Bobby (insert name here to play along at home) need for Kindergarten? His pen licence is years away. ONE. That should do it.
4. I can't believe that my baby really needs all these notebooks because she's going into Year One/Two/ Three/Twelve. Sob. But he/she's my baaaaaaaby. Stop the world, I want to get off!
5. Get yourself together. It's Attack of the Lunchboxes. How are you going to find the one with: catches they can open/enough room for a full Vegemite sandwich and a whole apples/hugs the food tight enough to get you through Waste-Free Wednesday, otherwise known as freeform day, otherwise known as the day when the blueberries roll into the hummus?