We've been waiting all year (okay, maybe just a few weeks) for this moment to arrive: the moment Bachelor runner-up Nikki gets her revenge on Richie.
That sounds a little extreme, but when we saw the 28-year-old's latest Instagram post, we had a lot of respect for what she was getting at.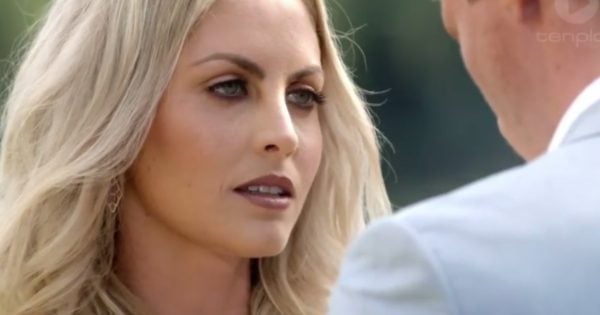 What's the best way to deal with having your heart broken in front of millions of viewers on primetime television? Use it to your advantage.
Nikki posted an image of herself holding two bottles of champagne, asking Perth Racing whether she was eligible to enter a competition held at the Ascot Racecourse.
"Goodness knows I LOVE the races. and I LOVVVVEEE Mumm champers - it's my favourite. Ask anyone!" Nikki - who describes herself as a "racing enthusiast" - wrote.
"If that entry doesn't work, can I play the 'I had my heart broken on national television so you should totally let me win' card?"