It's arguably the best kept secret in all of Australia: who will be the last man standing in front of Georgia Love on tonight's finale of The Bachelorette?
In fact, the final two are remaining SO tight-lipped that their closest friends and family don't even know.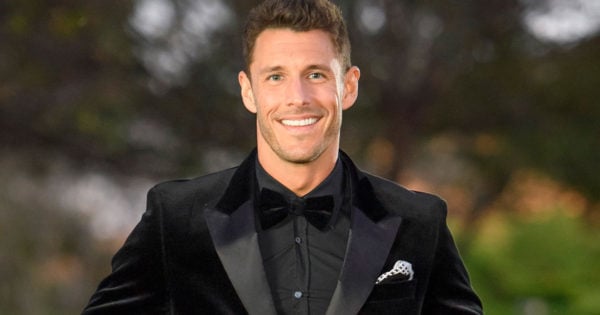 Lee confessed to Mamamia that even though his little sister and best mate know the results of tonight's finale, he's kept it from his beloved mum.
"I feel terrible about it, but I want to relieve her of that burden," he told us.
Listen to the latest episode of Bach Chat, the podcast where we talk all things Bachelorette.
"My mother called me the other day, she must have read somewhere that Richie's mum knew about the finale results. She's like, 'Lee, Richie's mum knew about the results!'" he laughed.
"I had to say, 'Sorry, but you're not Richie's mum!'"
Lee said he knew he couldn't tell his mum the big reveal as soon as he announced he was going on the show.
"When I went on the show, I said, 'Mum, it has to be a secret, I'm going to drop off the face of the Earth for one week maybe ten weeks, I don't know!' And two minutes later she's on the phone to her best friend telling her!"