Alright, you guys, sh*t is getting real on The Bachelorette.
The hometown dates are here. And we're ready for Matty J, Lee, Jake and Courtney to battle it out for Georgia's heart.
But before that, last year's Alex (aka the hot, bald English one) from last year's season dropped by the Bach Chat podcast to let us in on a few behind-the-scenes secrets.
"The hometown visits are quite interesting. That's when the show moves on and gets a bit more serious," he told Bach Chat podcast hosts Laura Brodnik and Amy Cooper.
That means the the remaining guys need to be separated from each other to stop them from getting too competitive.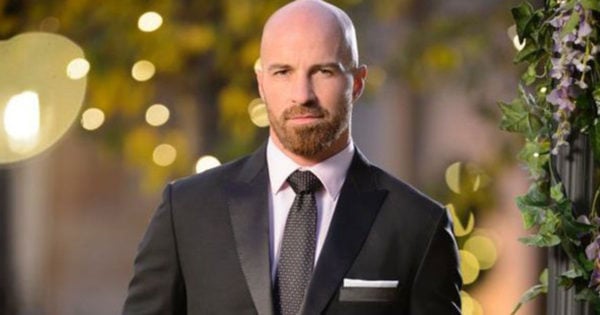 "Before the hometown dates, they move you out of the mansion. You've been spending all this time with the other guys, but it doesn't logistically make sense to have all the other guys sitting around while you're going to your home town," he said.
"They move everyone into hotels. They don't want us to freak each other out by coming back and going, 'Yeah, that went amazing. I think I'm going to be the one [at the end].'"
Alex said the show is now at a point where "psychologically, it makes sense to keep the guys separate".