The Bachelorette boys are a very different beast to the Bachelor girls, and we could never quite figure out why.
Sam Frost's season applied a 'bro code' to ensure each suitor had uninterrupted one-on-one time before rose ceremonies.
In contrast Richie Strahan's season had women openly interrupting one another and shaming them for using advantages such as the white rose.
It would be ignorant to say it's all because men are above low-blows because let's look at the cattiness that is the current season's Rhys/Sam dynamic.
There is however a running theme within each of our ex-contestant interviews and we think it may just be the secret ingredient to a wholesome household.
They. Never. Watched. The. Show.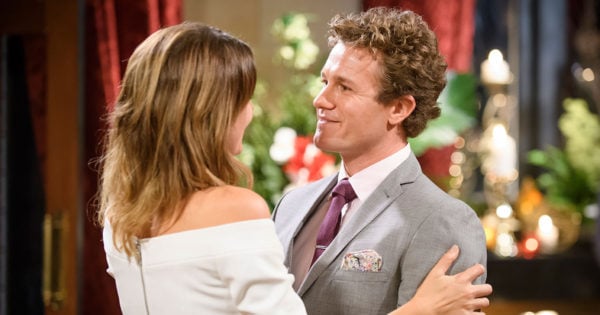 Evidence 1: Ryan. 
Sailing coach Ryan told Mamamia he had done zero background research before the show.
"I hadn't watched any episodes or done any background research…I probably should have," he said.
"For the first two weeks I was pretty much just watching, but trying to be in it as well."
The 28-year-old believed other men may have manipulated their behaviour on the basis of series knowledge.
"They probably knew how to act in certain situations to make it funny or be a bit dramatic and that sort of stuff," he said.