There are a few steps every new celebrity couple must go through in order to cement their loved-up status in the eyes of the world:
Step one: Release your first video as a couple.
Step two: Post an adorably sickening selfie, preferably with a caption describing them as your "partner in crime".
Step three: Make your way through every single Snapchat filter.
New love birds Richie and Alex – who went public with their relationship last week after Richie proclaimed his love for the single mum on The Bachelor finale – have been keeping fans very entertained with their cosy couple Snapchats.
First, it was the dog filter. Because even when you're snapping fun selfies, you've still gotta look a bit cute.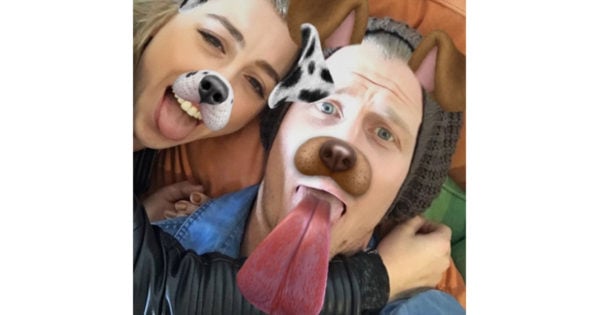 Things got serious with this black and white, artistic bed selfie.
And then....well, and this happened and we HAVE NO WORDS.