Arguably one of the most famous contestants from this year's Bachelor season (after all, she did walk out on Richie mid rose ceremony), Megan is no stranger to sharing a NSFW photo (or two).
READ ALL OF ROSIE'S BACHELOR RECAPS HERE.
She's made headlines with fellow contestant Tiffany Scanlon thanks to their 'close' relationship, and their Instagram feeds are peppered with nearly nude photos of the pair.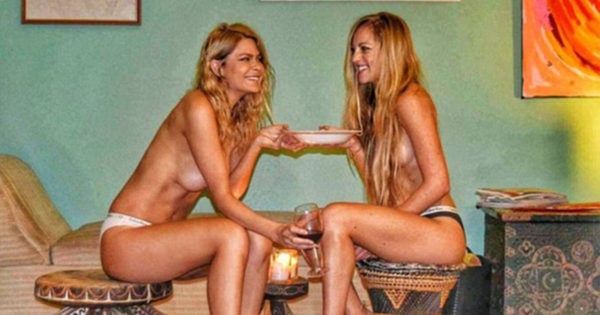 But there's a huge difference between willingly taking and posting a nude picture of yourself online, and say, someone creepily snapping a picture of you naked while you're asleep and leaking them on the Internet.
That's exactly what has happened to Megan, who has been left "devastated" by the news that such images of her exist and are being circulated online.