Arguably one of the most famous contestants from this year's Bachelor season (after all, she did walk out on Richie mid rose ceremony), Megan is no stranger to sharing a NSFW photo (or two).
READ ALL OF ROSIE'S BACHELOR RECAPS HERE.
She's made headlines with fellow contestant Tiffany Scanlon thanks to their 'close' relationship, and their Instagram feeds are peppered with nearly nude photos of the pair.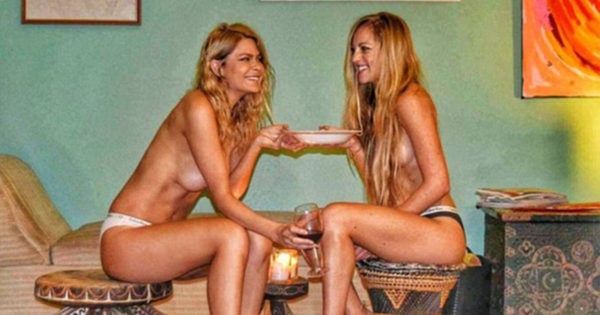 But there's a huge difference between willingly taking and posting a nude picture of yourself online, and say, someone creepily snapping a picture of you naked while you're asleep and leaking them on the Internet.
That's exactly what has happened to Megan, who has been left "devastated" by the news that such images of her exist and are being circulated online.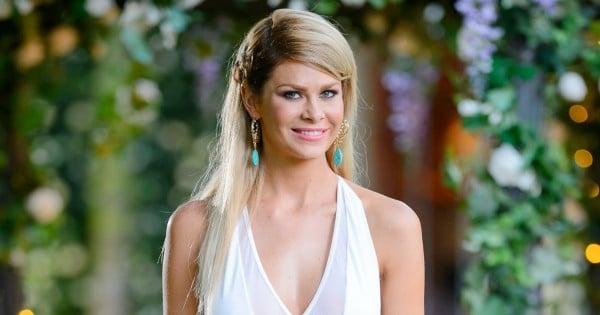 "Obviously, if someone's taken (nude) pictures of you sleeping it's incredibly weird and creepy and inappropriate," she told The Daily Telegraph.
"It just shows that you don't ever fully know anybody, it's quite horrific."
The pictures of the 27-year-old are believed to have been taken earlier this year, and Megan said she may know the identity of the person who took the snaps.
'Villain' Keira makes an appearance on the latest episode of Bach Chat.
"From what I can gather, it was someone that I cared quite a lot about who took them. It's definitely a breach of my trust and my privacy," she said.
"I have a pretty good idea of who it was, but I've had a couple of ex-boyfriends so I can't confirm."
While it's illegal in Western Australia to take or share naked photographs of someone without their permission, Megan is still considering whether to take the matter to the police and pursue legal action.
See who is left in the competition for Richie's heart. Post continues after gallery...