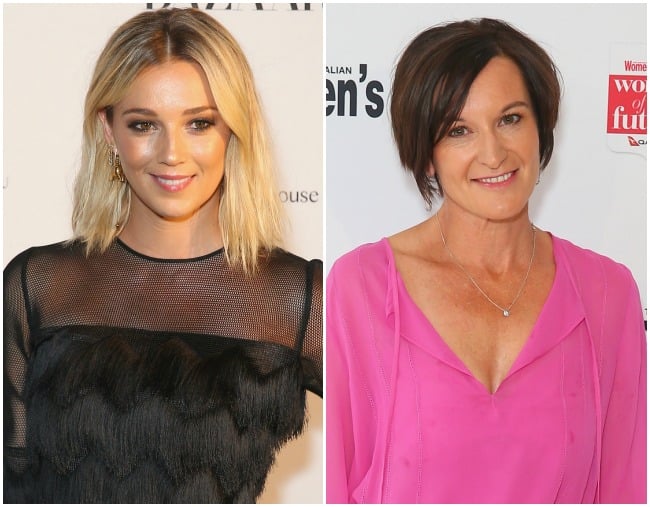 1. A "family friend" recounted a "heated conversation" between Cassandra Thorburn and Jasmine Yarbrough. Aaaaand we've lost our pupils in the back of our heads.

It's a brand new day, which means one thing. Another, silly, over-dramatised, ridiculous, potentially fake Karl Stefanovic drama.
According to Woman's Day, and a rather untrustworthy "family friend" – what a a stellar display of friendship right here – this is what definitely (probably didn't) happen.
It all started outside of Stefanovic's ex wife, Cassandra Thorburn's house recently, when she and Stefanovic's new fiancée, Jasmine Yarbrough, met for the first time face-to-face.
According to the gossip mag, the conversation 'escalated' when 47-year-old Thorburn asked the 34-year-old shoe designer to 'clarify' when she met the Today Show host.
Apparently, the model clarified that she and Stefanovic met 'exactly six months after he left' the marriage of 21 years in 2016, before telling Thorburn that 'there's no reason for us not to get along'.
Alrighty, that's all for another episode of What Happened In Karl Stefanovic's Personal Life Today. Back tomorrow!
2. Ummmm… rumour has it Michael Turnbull quit Bachelor In Paradise half-way through filming.
Oh.
It looks like Bach in Paradise is about to get a lot more interesting.
Namely because some of the contestants are going to chuck a big old tantrum and storm off the island.
Well, they'll probably have to paddle off the island TBH.
Anyhoo, according to NW, Michael Turnbull is going to lead some kinda mass exodus off Fiji.
He'll quit the show and at least three others will follow him. Apparently.
While NW did not explicitly state who's gonna walk out, they did include photos of Sam Cochrane, Tara Pavlovic and Nina Rolleston in the article.
According to a very legit "source" the bachies are stormin' out because of the lack of chemistry on the island.
"It got to the point where they were tired of trying to 'find a connection' with people they just weren't interested in," the source claimed.
"And the more time that passed, the less chance there was of them finding something real."
We can't bloody wait to see the bachies storming off an island in their Hawaiian shirts.
Side note – debrief on the Bachelor In Paradise week that was with the latest episode of Bach Chat below. Post continues after audio.

3. Singer Cardi B decided to tell the world she's pregnant with the help of a white body-con dress.

Well this is one way to announce your pregnancy on an international stage, eh?
Singer Cardi B performed on Saturday Night Live on Saturday (naturally) to debut her new single 'Be Careful'. Wearing a white, body-con dress, the 25-year-old revealed quite the baby bump.
"I'm finally free," she said in a video posted on social media following her performance, no doubt hinting to the months she spent hiding amid rumours of a pregnancy.
Cardi B has been with her fiancé, rapper 'Offset' (yes, really), for about a year.
Nothing like a pregnancy announcement to get your new single in the headlines. Well played, Cardi B.
4. Jimmy Kimmel has apologised for his 'offensive' gay jokes.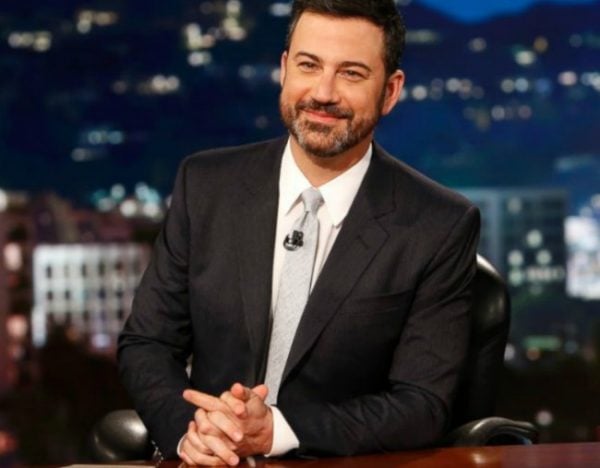 So this is a weird one. Comedian Jimmy Kimmel has been forced to apologise over comments he made about Fox News host Sean Hannity during an escalating feud between the two.
To recap: Last Monday, Kimmel joked about first lady Melania Trump's accent. This enraged Hannity, and led to the Fox News host calling Kimmel a racist, pervert and "Harvey Weinstein jr." However, it was when Kimmel made a gay sexual innuendo in reference to Hannity's love for President Trump that the tide turned and he apologised.
"While I admit I did have fun with our back and forth, after some thought, I realize that the level of vitriol from all sides (mine and me included) does nothing good for anyone and, in fact, is harmful to our country," Kimmel wrote in a statement Sunday.
He wrote he did not "intend to belittle or upset members of the gay community."
"I will take Sean Hannity at his word that he was genuinely offended by what I believed and still believe to be a harmless and silly aside referencing our First Lady's accent," Kimmel said. "Mrs. Trump almost certainly has enough to worry about without being used as a prop to increase TV ratings."
5. Literally just all the crazy things Russell Crowe was selling at his "divorce auction".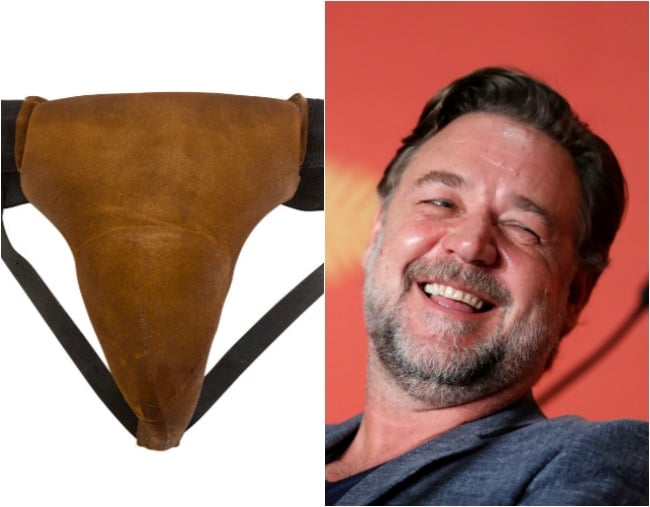 Russell pls.
This is weird.
But it's also the single greatest thing to ever happen to the human race.
You see, over the weekend our very own Rabbitoh Gladiator Russell Crowe held a lil' divorce auction in Sydney.
Yep, a divorce auction. That's a thing now.
Up for grabs was a bunch of stuff people never knew they needed… but definitely do need because costume parties.
Like the leather jock strap Rusty wore in Cinderella Man and two life-size horse props that would make the perfect low-key gift for the next person who tells you not to 'bring a thing' to their casual Sunday BBQ.