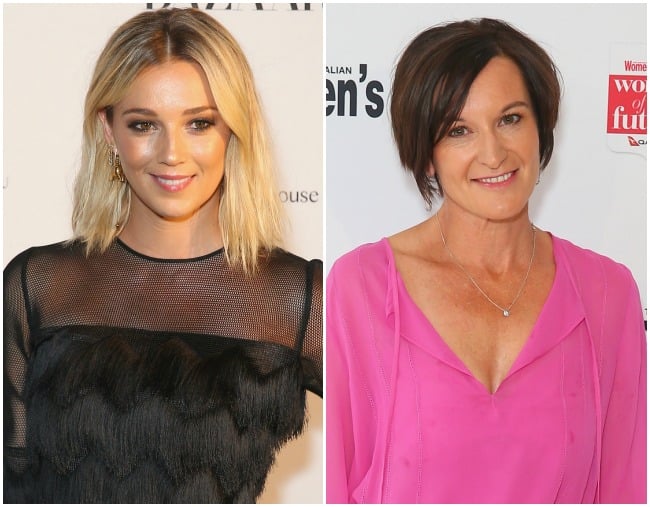 1. A "family friend" recounted a "heated conversation" between Cassandra Thorburn and Jasmine Yarbrough. Aaaaand we've lost our pupils in the back of our heads.

It's a brand new day, which means one thing. Another, silly, over-dramatised, ridiculous, potentially fake Karl Stefanovic drama.
According to Woman's Day, and a rather untrustworthy "family friend" – what a a stellar display of friendship right here – this is what definitely (probably didn't) happen.
It all started outside of Stefanovic's ex wife, Cassandra Thorburn's house recently, when she and Stefanovic's new fiancée, Jasmine Yarbrough, met for the first time face-to-face.
According to the gossip mag, the conversation 'escalated' when 47-year-old Thorburn asked the 34-year-old shoe designer to 'clarify' when she met the Today Show host.
Apparently, the model clarified that she and Stefanovic met 'exactly six months after he left' the marriage of 21 years in 2016, before telling Thorburn that 'there's no reason for us not to get along'.
Alrighty, that's all for another episode of What Happened In Karl Stefanovic's Personal Life Today. Back tomorrow!
2. Ummmm… rumour has it Michael Turnbull quit Bachelor In Paradise half-way through filming.
Oh.
It looks like Bach in Paradise is about to get a lot more interesting.