I've always thought being in the Bachelor mansion would be kind of fun.
I mean, if you take away the time you're forced to spend with some dude who's dating 16 other girls, the whole gig seems pretty cruisy: make some new friends, drink some champagne, do some baking, swim in that glorious pool.
Thankfully, it turns out this seasons Bachelorettes aren't silly, and have been taking full advantage of their luxury accommodation/Girl Prison.
After her elimination last night (well deserved, how dare she jump the queue to date everyone else's shared boyfriend, etc etc) intruder Stephanie Dixon has spilled the beans on a tradition she shared with still-in-the-running contestant Olena after rose ceremonies.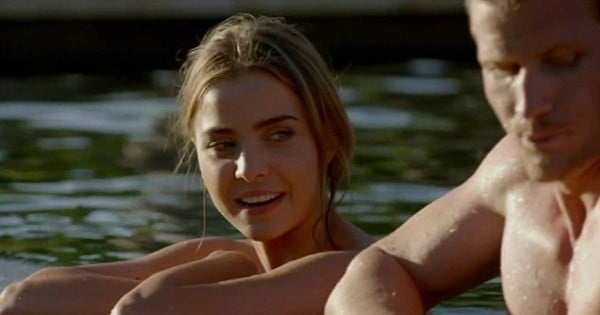 According to Steph, the pair would "strip down" after the latest poor unlovable loser had been booted from the show and go skinny dipping in the mansion's pool.
Because... well, because WHY THE HELL NOT?
Steph added they would "steal the alcohol" to bring along to their sneaky midnight swims, and that they "just tried to have as much fun as possible."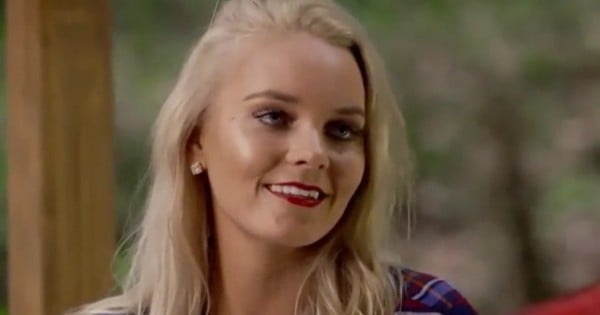 "The other girls would go to bed after the rose ceremonies, and we'd stay up chatting about life," Steph told News.com.au.
Which actually sounds... really fun.
Bachelorettes: not as stupid as they look, I guess.
It's no wonder Bachelor Richie Strahan has been described as "horny" by the contestants.
Listen to former intruder Rachel Moore speak about her experience on the show. 

Thank you - just by clicking on this and other content on Mamamia, you are helping to fund education for some of the world's most disadvantaged girls.
Together with our commercial clients and charity partner Room to Read, Mamamia's goal is to be funding 1,000 girls in school each and every day, by June 2020.
Learn more here about our ongoing mission to make the world a better place for women and girls.