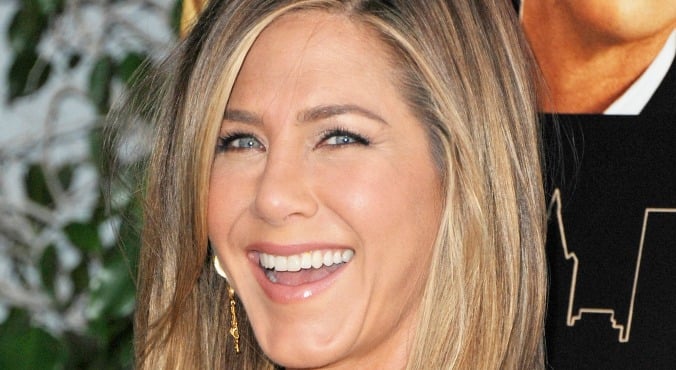 Image: Getty.
If you're considering a hair change the options are endless: hair contouring, tortoiseshell hair, ombre, balayage, and now there's one more to add to the list. Babylights.
While it's not necessarily a brand new concept, it's gaining huge momentum thanks to its subtle colour and low fuss style. And with celebrity champions like Miranda Kerr, Jennifer Aniston and Jessica Alba, we're keen to get involved.
"Everyone is wanting to look as natural as possible, and babylights can be used to highlight around the face for a really beautiful effect," says director of Esstudio Galleria, Jacqui Arnold.
And yes, while it may look very similar to balayage and normal highlights, there is a difference.
"Babylights are delicate shimmers of colour which create subtle but beautiful variations on the clients natural base," says Edwards and Co stylist Melvin Royce Lane. (Post continues after gallery.)
Celebrities who love their babylights.
"Traditional highlights need to be touched up every six weeks and create demarcation lines in the hair but because the amount of hair painted is super fine with babylights, it beautifully blends with the client's natural base colour which means less colour appointments and healthier, shinier hair."
Application is similar to traditional highlights except for the amount of hair in each foil. Babylights require the smallest and finest sections of hair to ensure that it blends well, which can mean it can be slightly more time consuming.
Cost depends on the hairdresser – some will charge extra for the technique while others price at a similar figure to normal highlights.
The natural look is also a great solution for people whose highlights veer on the side of obvious stripes rather than subtle lifts.
"You can do colour correction with it – when someone walks in with heavy stripes it can be fixed with baby lights.  They are for someone that doesn't want to look like they colour their hair, with a very natural effect," explains Arnold.
Above all though, it's a fantastic option for those who like all the effect of highlights but without the effort of regular touch ups.
"Clients love it because they can stretch out their appointments and in between their visits in the salon their hair looks glossy and healthy," admits Royce Lane.
"Babylights are low maintenance and only need to be touched up every eight or 10 weeks compared to the usual six."
While the look is great, let's be honest – you had us at "minimum effort".
Do you prefer babylights to highlights?