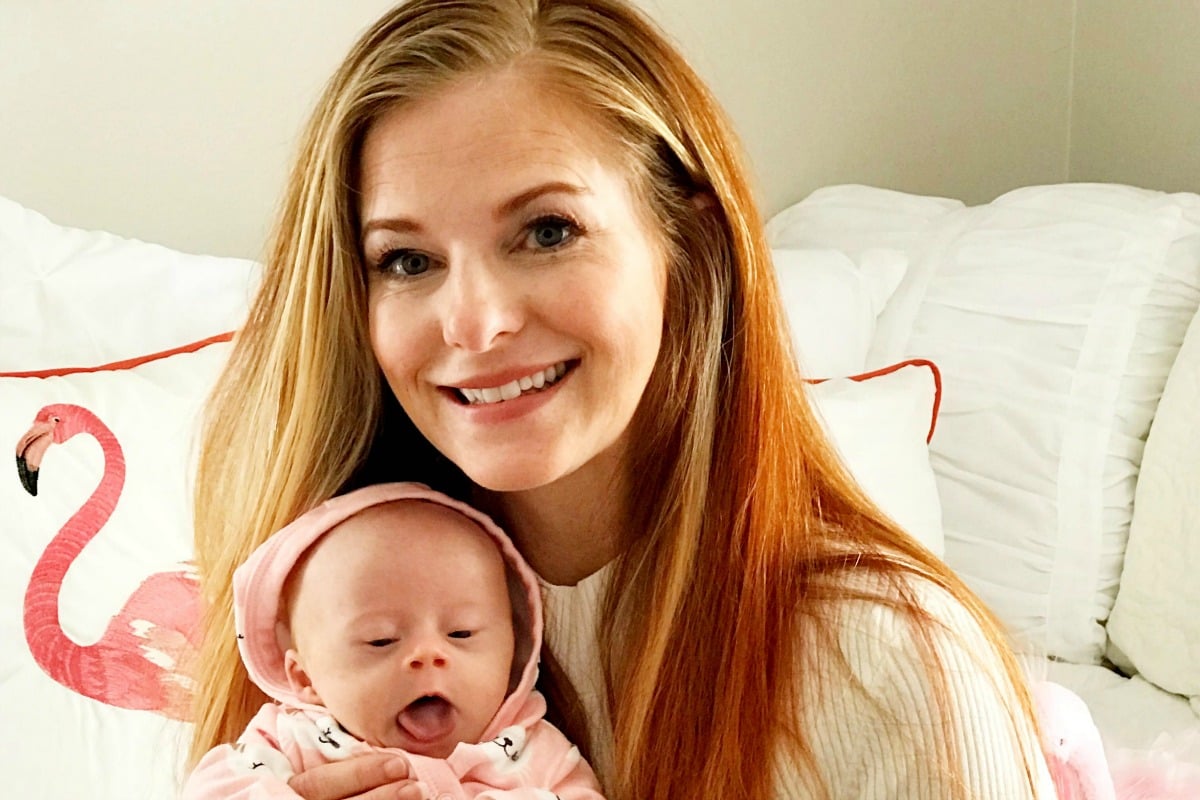 Jessica Egan watched on as her colleagues shared their pregnancy news. Six, one after the other; three sets of twins between them. Yet when it came time for the corporate relations executive to share her own, she hesitated.
After difficulties conceiving and a failed round of IVF, the Utah woman and her husband had been thrilled to learn they were pregnant. But at 11 weeks blood test revealed that the little girl growing inside her was positive for Tristomy 21, more commonly known as Down syndrome, a genetic condition caused by the production of an additional chromosome in a person's cells.
"In that moment I felt extreme devastation," Jessica told Mamamia.
"All I could think when I received the diagnosis was that my baby wouldn't be as accepted and celebrated as everyone else's had been. From three sets of twins to Down syndrome?… I spent the next three days at home in tears, afraid to tell anyone the news."
But over the following weeks and months, something changed. Jessica and her husband reached out to our local Down syndrome foundation and started educating themselves about the diagnosis – one that roughly every 700-900 babies born worldwide receive each year. As Down Syndrome Australia notes, locally the number is closer to one in 1,100 babies, the majority of which go on "to lead quite ordinary lives in the community".
"We began to realise that Down syndrome was nothing to fear," Jessica said, "and when our baby [Gwendolyn] was born we were overwhelmed with love for her."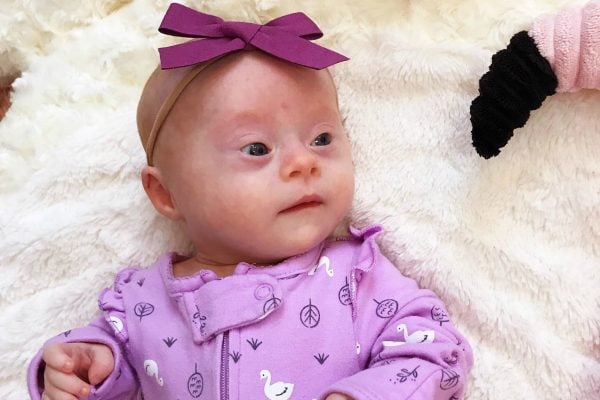 Jessica has managed to pass on that lesson to thousands of people via social media. In a now viral post shared to Facebook to mark Gwendolyn turning two months old, the new mother wrote a gorgeous 'review' of being a parent to a child with Down syndrome.