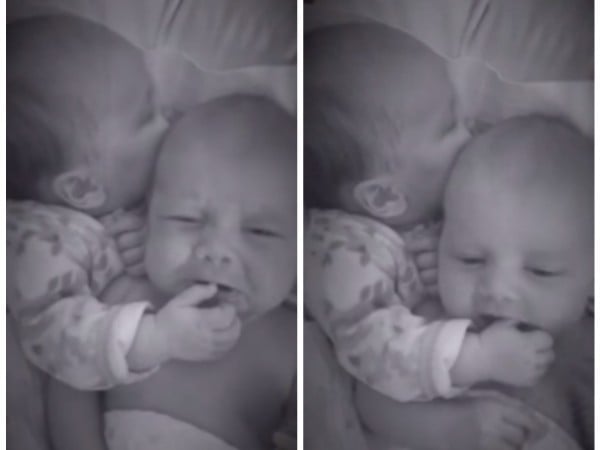 A tender moment has been captured by a US mum using the baby monitor she had set up to observe her sleeping twins.
User "Twin Mom" uploaded the video on YouTube after she observed her twins sharing an unusually sweet solution to an age-old problem.
The two six-week-olds are locked in a gentle embrace on the cusp of sleep.
When the boy on the right begins to cry, the camera captures the kind offering of a thumb by his twin sister.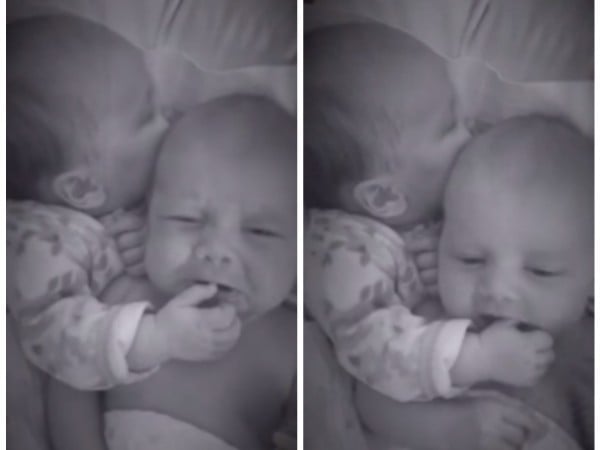 The boy accepts the thumb and is able to soothe himself.
When the thumb begins to fall out of place, he uses his left hand to make a gentle fist to place it back.