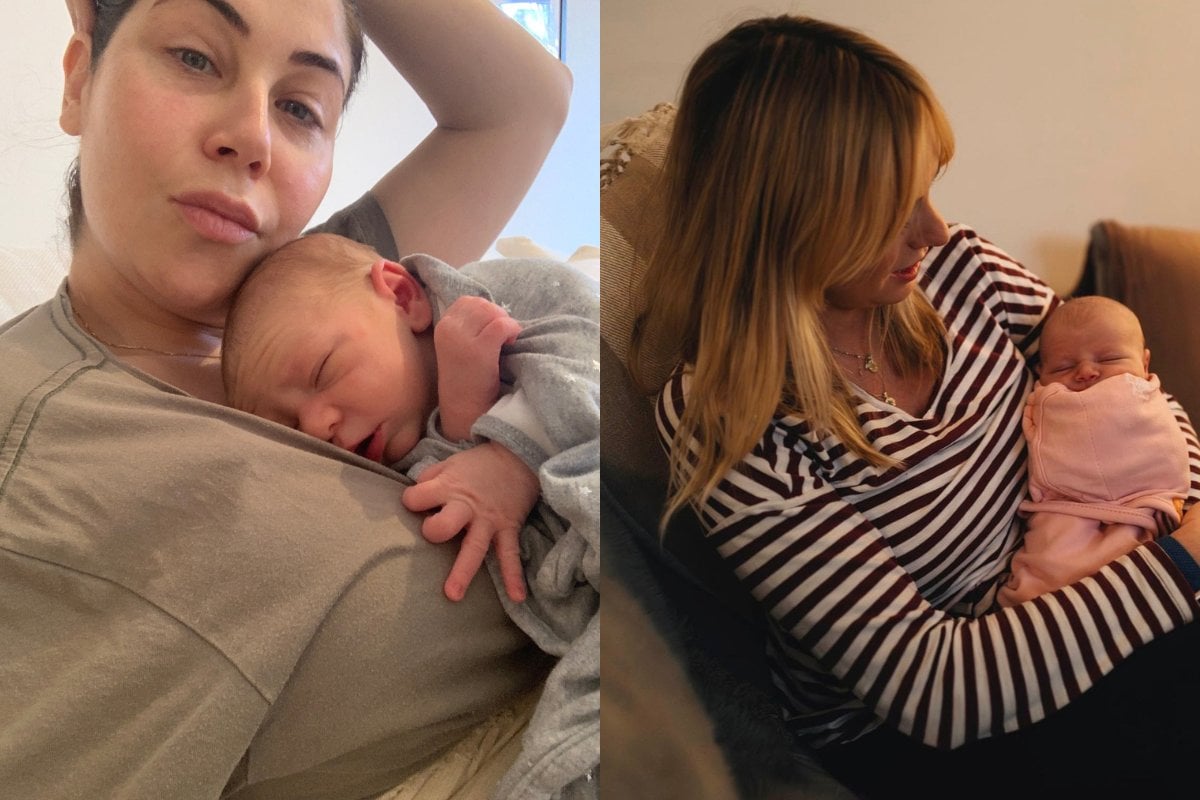 In this open letter, Mamamia's executive editor Leigh Campbell shares what she's learnt about baby sleep with new mum, and Mamamia Out Loud co-host, Jessie Stephens. You can also listen to our new baby sleep audio series here.
Hi Jessie,
It's been a few weeks since Luna arrived. How are you?
Tired? Depleted? Burnt out from the monotony of sitting on the couch all day?
I remember those newborn days.
A blur of cold coffees and leftovers and pyjamas at various stages of 'can I keep wearing these or are there officially too much bodily fluids on this fabric, should I get changed?'
It's all about sleep.
Your sleep. Luna's sleep. Even the dog's sleep.
Because everyone asks about sleep. Are you sleeping? Is the baby sleeping?
Sleep, sleep, sleep.
Don't follow a routine, not yet, the baby is too young.
Get Luna into a routine right away so you have structure and she knows what to expect.
Take her anywhere and everywhere so she sleeps on-the-go.
Be home for nap time.
Co-sleep.
Don't co-sleep.
Don't let the mailman buzz the door or the dog will bark and wake the baby.
Lots of noise and everyday sounds are good.
Sleep train.