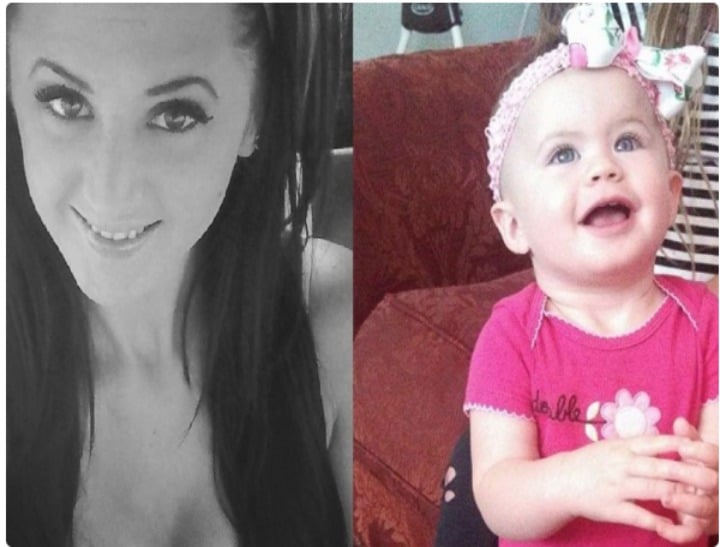 Was it the voice of her mother who had just hours before died?
Lily Groesbec is alive today thanks to the heroic efforts of a fisherman and a mystery female voice who urged rescuers to save her.
The tragic tale of Lily's accident and the bizarre voice that saved her is making headlines right across the world.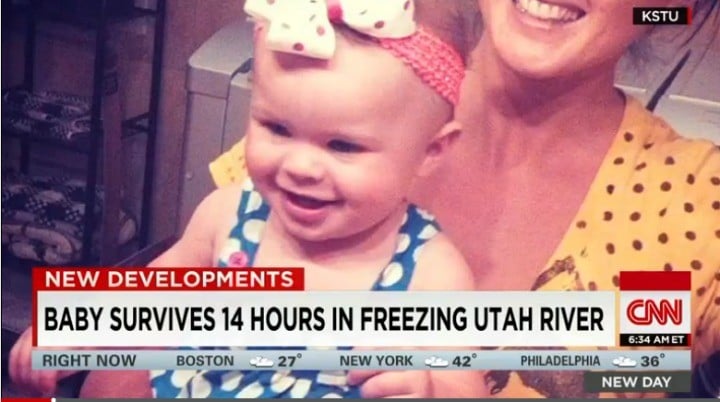 Eighteen-month-old Lily Groesbeck was the sole survivor of a car crash that killed her mother Lynn Jennifer Groesbeck. They were driving home from visiting family along a bridge on the Spanish Fork River near Salt Lake City in Utah when the car clipped a concrete barrier before veering into the river. For 14 hours the mother and daughter were trapped in the icy river suspended upside down.
It was only the next day when a fisherman saw the girl dangling from her car seat, above the water as it flowed through the car. He called authorities who raced to rescue the little girl.
The four men say that while they were trying to get to the submerged car they heard a woman's voice – they believe it was that of her mother  – urging them to save Lily.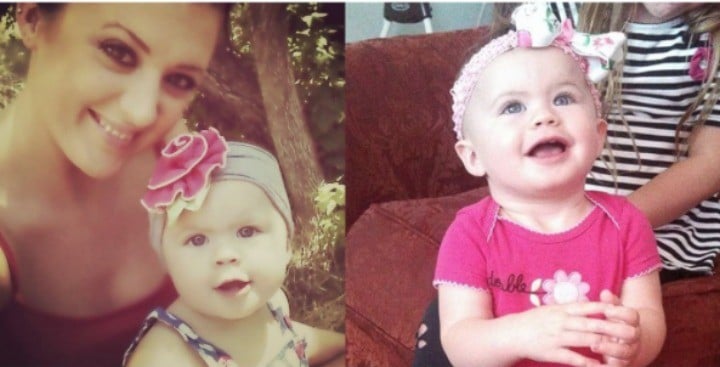 But when they turned the red Dodge sedan over , they found only one survivor in the car. Baby Lily was strapped to her car seat, unconscious, but her eyelids were fluttering. Her mother had passed away the night before when she lost control of the car.
Spanish Fork Police Officer Tyler Beddoes said. "For two nights I've laid awake trying to figure out exactly what it could be. All I know is it was there, we all heard it,"
"It was extra motivation."
The four of us heard a distinct voice coming from the car," Officer Jared Warner told CNN. "To me, it didn't sound like a child's voice."
The officers told CNN that the woman's voice gave them a surge of adrenaline needed to push the vehicle upright.
It's one of those things that doesn't have an explanation, Warner said.
"It felt like I could hear someone telling me, 'I need help,'" DeWitt told CNN affiliate KSL. "It was very surreal, something that I felt like I could hear."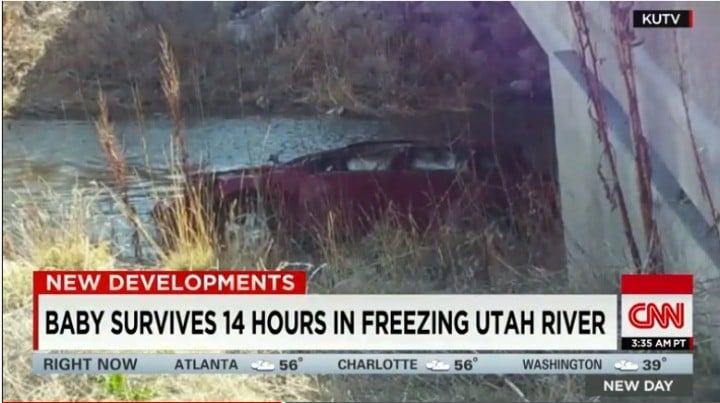 Tyler Beddoes, a third officer at the scene, said it was strange.
"Someone said 'help me' inside that car," he said.
Lily's rescue was simply a fluke. The car was unseen from the roadway and if it hadn't been for a passing fisherman who decided to stop at the spot she may have died alongside her mother.
"Where the car was, you couldn't see it from the roadway," police Lt. Cory Slaymaker said.
The water was so cold that, when the rescue was over, seven of the men involved had to be treated for hypothermia.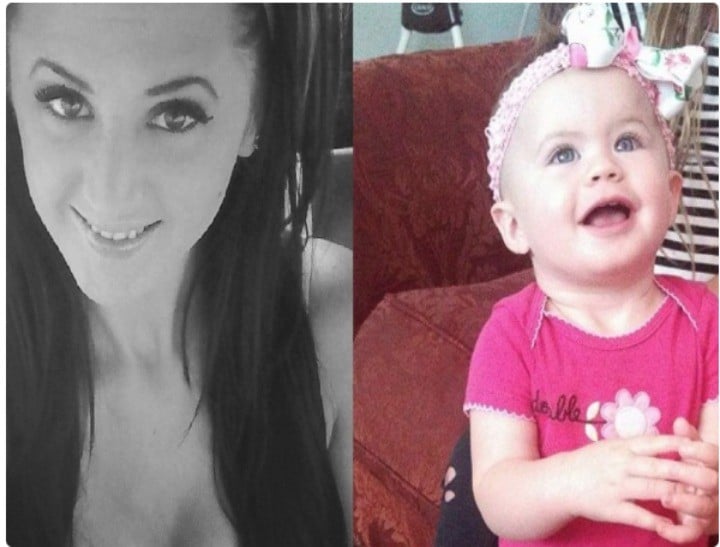 But Lily has survived. Her family saying she was now well enough to be "watching Dora and singing 'Wheels on the Bus' with Grandpa,"
"She is smiling and laughing for family members. We're blown away by Lily's progress and so grateful to her rescuers." they wrote on a fundraising page set up to pay for her mother's funeral.
The other person they are grateful to remains unknown.