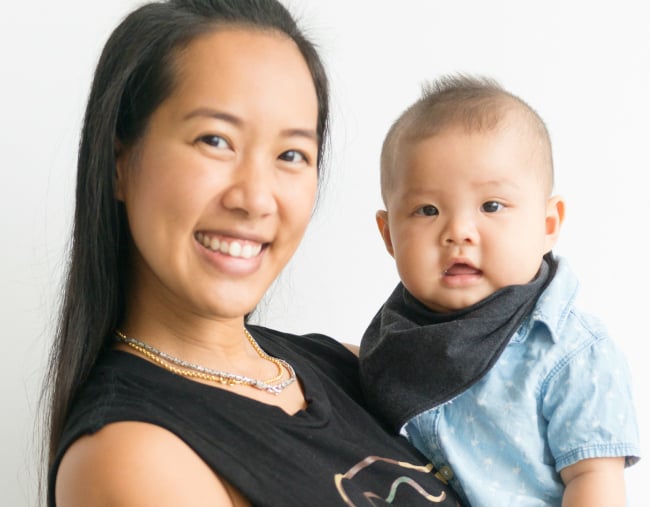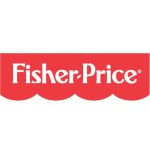 Being a parent to a small human comes with many expected milestones to mark and celebrate: The first words. The first steps. The first poonami (can we conveniently forget that one, please?).
But let's be real here – there are so many little moments that also deserve their hurrah and a share of the limelight too. It's the firsts that are not necessarily the big ones we all celebrate, but the "other firsts" revolving around you, and your transition into a full-blown parent.
Yes, it's not all about the baby's firsts – I'm in this picture too, OK? Here are the firsts that I've noted down as my significant milestones on this wild new journey called parenting.
The first post-baby date night with my partner.
During my pregnancy, the most common advice I got was that 'the baby will change everything', and they were right. We haven't had a date since the week before Hugo arrived. It was a beautiful degustation dinner for my birthday, and conveniently across the road from work. Those were the days! But I've come to appreciate Date Night 2.0: We order UberEats and watch Netflix on the couch, but there's a catch. It can only happen on the off chance Hugo goes down for the night earlier than expected. It's a little spur-of-the-moment night like when we were dating – that counts as romantic, right? No matter where date night scores on the romance scale, what's important is that these nights happen.
The first time I got my hair done again.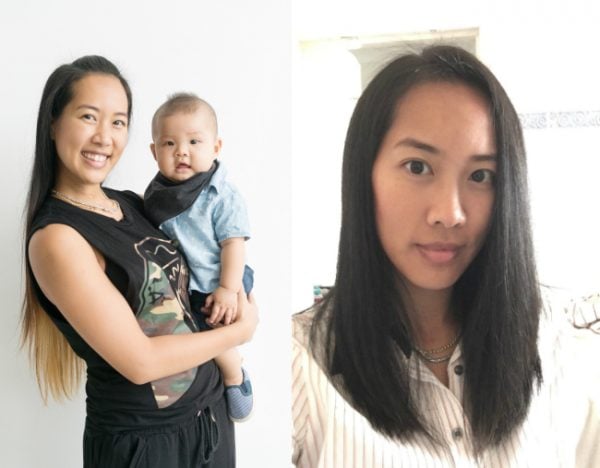 It was Hugo's first day at daycare. I was wildly excited to have the day to myself. My hair, by that stage, was also a bit wild - two-and-a-half years outgrown, bleached, split ended and simply far too long. After drop-off, I headed straight to my local shopping centre, walked into the first salon and simply chopped off all the dead coloured hair and got some layers. The result was not my usual stylised hair and salon experience like the pre-baby days, but it just felt so darn good to have any change done to my hair. I walked with a spring in my step for the next week, triumphant. Now I try to go for a trim or style every few months or a wash (oh the head massage) and a blow dry at the very least.
The first time away from baby.
My partner and I visit his extended family often. One weekend, his aunty suggested I leave Hugo with my partner at her house so her and I could go with a few of the ladies for coffee and shopping. Fabulous idea...but as soon as I left I couldn't help but miss my boy. I texted my partner throughout 'ladies' afternoon' and discovered on my return that my partner had spent the entire time couch-bound. He had to hold Hugo while he slept because there was no suitable spot to put him down. Lesson learned - we've since got the Stow 'n Go Bassinet (a handy, spacious portable by Fisher-Price) in the car alongside the pram at all times. Hugo will always have a comfy, flat sleeping surface for sweet dreams wherever he is - and wherever I am.
The time away with baby. On a plane.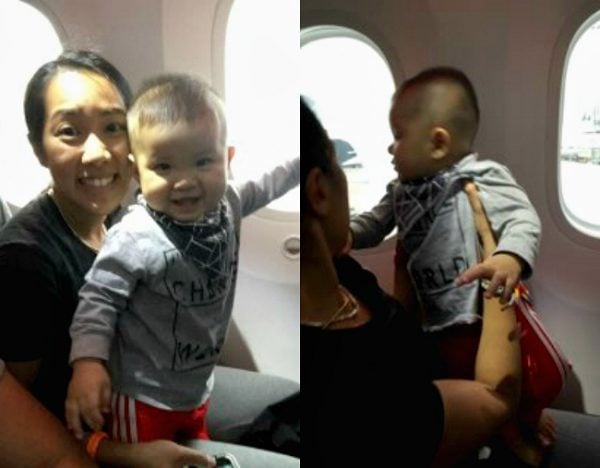 One of the biggest fears any parent can face is the dreaded first flight with your little one. We took a solid six-hour flight...and surprisingly, it went better than expected. I probably got lucky and hit a little parenting jackpot on this one. Hugo was pretty happy - he ate his food and played in our seats. The hardest thing was doing the nappy change in the teeny-tiny lavatory with the small change table. We'll see if my luck continues on our next flight (happening soon), but let's hope the Terrible Twos don't come early - I've heard they're next level.
The first rainy Sunday at home with our first "puppy".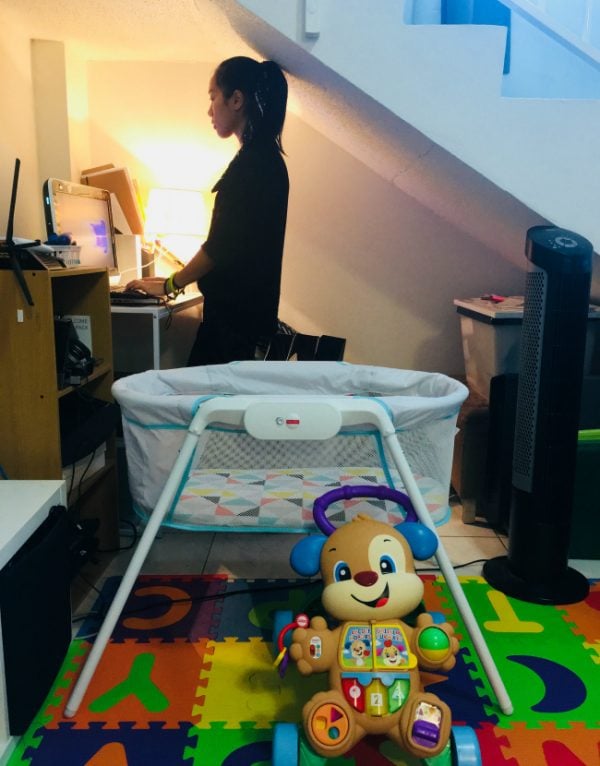 During the summer we were able to enjoy a lot of the outdoors - kicking a ball in the park, the playground or just sitting on a little rug on the grass for a picnic. Hugo loves exploring and figuring out the world around him, especially as he becomes more mobile. So when the end-of-summer rain came and we got stuck inside, we got resourceful. No, we didn't get a real puppy just yet. But the Laugh & Learn Smart Stages Learn with Puppy Walker was the closest thing. It's a toy Hugo could hold to help steady his steps and practice walking, while learning the alphabet, shapes, colours, numbers and phrases, and playing with buttons and songs. When we're stuck inside, we play active games to move the body and stimulate learning (I have my eye on the Laugh & Learn Smart Stages Tablet next).
The first week back at work.
My first week back at work was one big long blur. I was trying to get my head back into the process of work but also wondering if Hugo had stopped crying and calmed down enough to eat something. My mind was fragmented with so many thoughts at once that I couldn't focus on any one thing fully, and I wouldn't let myself off because I thought I could still do this thing called 'multitasking'. With time and patience though, I unscrambled my brain and got where I needed to be. Why? It all comes down to my final point next...
And finally...the first time I realised I'm doing an OK job at this parenting thing.
After eight months back at work, when I didn't find myself thinking about everything at once, I realised that I'm nailing parenthood as best as I possibly can. When I get back home from work, Hugo runs his tiny chubby legs towards me to greet me with cuddles - and that's when I really know I'm doing OK.
This content was created with thanks to our brand partner Fisher-Price.
What are your firsts that you've celebrated post-baby? We wanna hear - join the conversation in the comments below!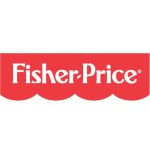 Your baby's first year and beyond is full of memorable moments and milestones and probably just as many memorable times when you need a helping hand too.
Fisher-Price are here for you – with innovative babygear designed for your convenience, peace of mind and your baby's comfort and safety.