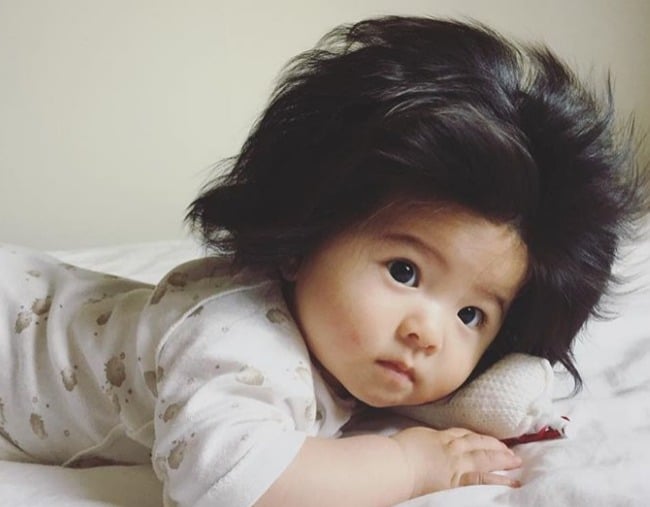 Hello.
We'd like to introduce you to Chanco.
Chanco is a seven-month-old baby from Japan, who happens to have the most glorious head of hair we've ever laid eyes on.
It's… epic.
It's like a lion's mane on a baby's head.
It's like the baby version of 'Becky with the good hair'.