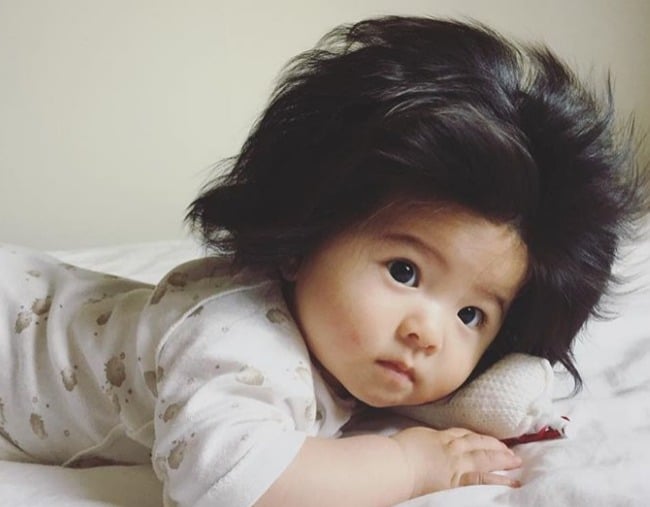 Hello.
We'd like to introduce you to Chanco.
Chanco is a seven-month-old baby from Japan, who happens to have the most glorious head of hair we've ever laid eyes on.
It's… epic.
It's like a lion's mane on a baby's head.
It's like the baby version of 'Becky with the good hair'.
It's like a tiny Cher.
Lil' Chanco came out of the womb with a full head of hair and now has more hair than most kids have when they start school.
Chanco's mum has been sharing her "hair journey" on Instagram and she already has over 89,000 followers because.… hair… and baby face… and baby face and hair.
I MEAN, LOOK AT THAT FACE.