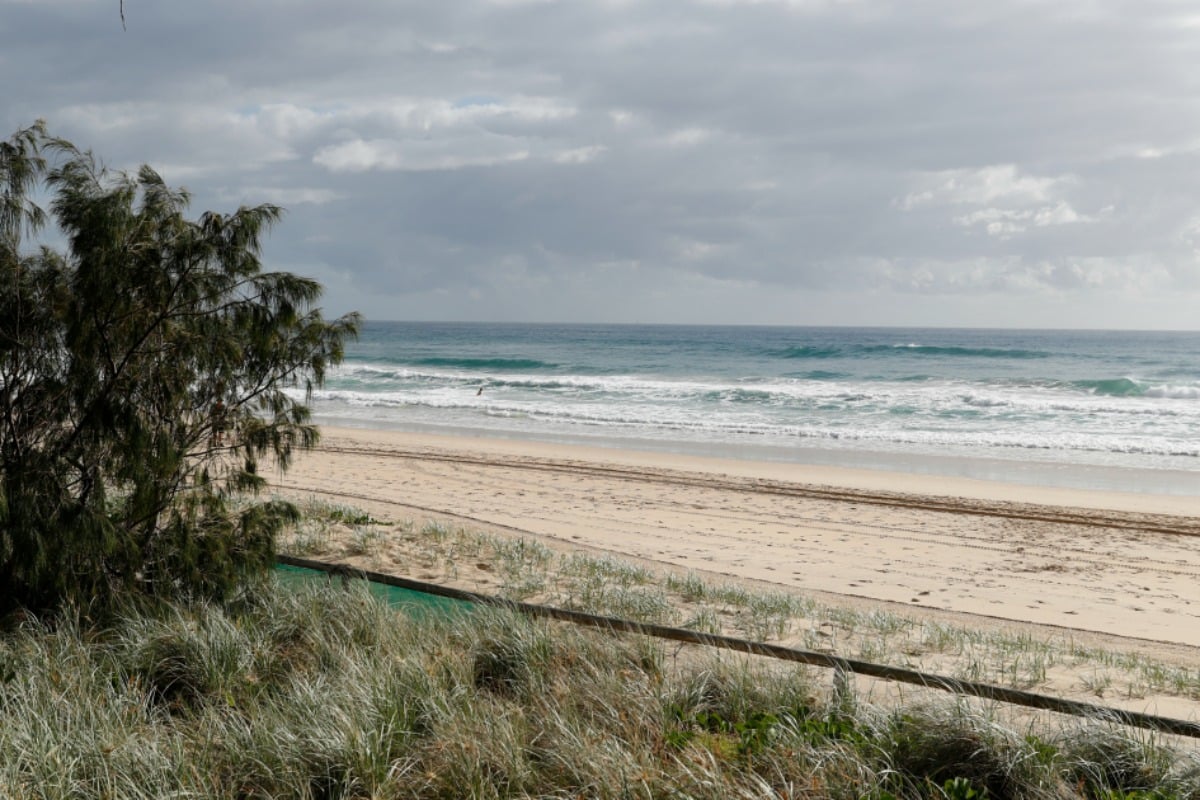 With AAP. 
The lifeless body of a nine-month-old baby found on a Surfers Paradise beach has started a conversation about homelessness in the area.
A passerby found the baby's body at the edge of the surf about 12.30am on Monday, and police say the child had been in the water at some stage and paramedics never had any hope of reviving her.
According to police, the family had been living in parks and seeking shelter between Tweed Heads in NSW and Surfers Paradise.
Speaking to the Gold Coast Bulletin on Monday, a resident of Surfers Paradise recalled having seen the family in the area. "They had blankets at that time but I would hear the newborn crying early hours of morning," the resident said.
"Why was the baby left with the parents — just why?"
Details about the baby girl should become clearer when autopsy results are handed to police on Tuesday.
Her 48-year-old father and 23-year-old mother were located about five kilometres away in Broadbeach and have been arrested on suspicion of committing an indictable offence.
The couple, who were known to police, hadn't reported their daughter missing before her body was found.
They are in police custody and have been questioned by Queensland homicide detectives but no charges have been laid.
Police have recovered a two-year-old boy, believed to be the dead baby's sibling, in a "healthy" condition. He is now in the care of the state's Department of Child Safety.
Detective Inspector Marc Hogan says drugs weren't a factor in the parents' behaviour but he didn't rule out foul play.
He said the baby did not have any obvious injuries and a ground and air search of the beach yielded little evidence.
Homicide detectives from NSW Police are also involved in the investigation as officers attempt to pin down the couple's movements in that state.
Det Insp Hogan said the child was found less than a kilometre from the main party precinct for schoolies revellers.
But police have ruled out any connection to the end of high school celebrations, and it wasn't a school leaver who found the child.
Detectives are checking CCTV footage in the hope the couple and child may have been caught on camera.