This is the beginning of a beautiful friendship.
YouTuber Tyler Beach shared a video of his son Easton trying bacon for the first time on Christmas morning.
Easton's reaction pretty much sums up how we all feel about the salty wonder. The Mmmm-ing, the Ahhhh-ing and the look of sheer contentment that comes from bacon.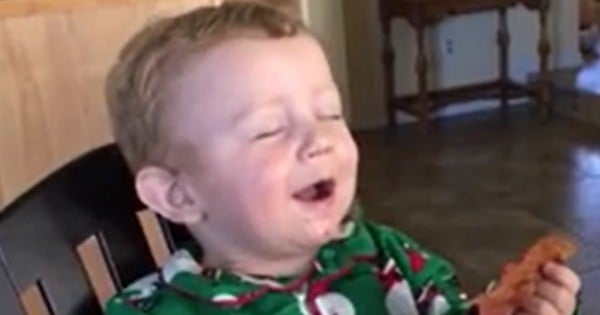 Sorry veggos. There's always 'facon'.
Mamamia is funding 100 girls in school, every day.
So just by spending time with Mamamia, you're helping educate girls, which is the best tool to lift them out of poverty.
Thanks for helping!