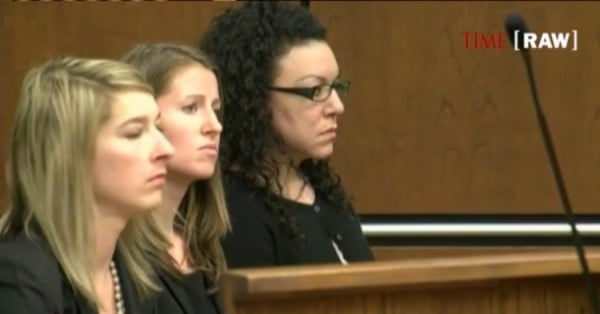 Update (1 May 2016):
A US woman who cut a baby from a stranger's womb has been sentenced to 100 years in prison.
Dynel Lane, who attacked 26-year-old Michelle Wilkins with a kitchen knife after Wilkins responded to a Craigslist ad for maternity clothes, was charged with attempted murder and unlawful termination of a pregnancy following hte 2015 attack.
Colorado judge Maria Berkenkotter sentenced Lane, 36, to 48 years for attempted murder and 32 years for unlawful termination of a pregnancy. The remainder of her sentence was for assault, TIME reports.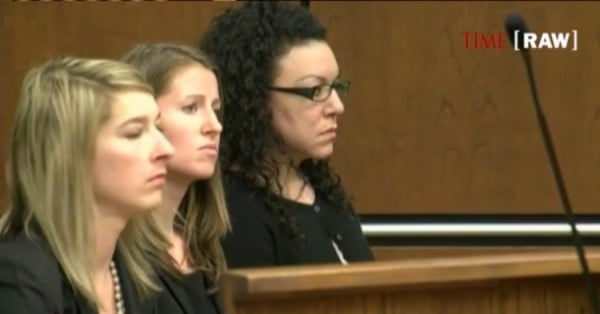 Lane, on the right, during the sentencing hearing. (Image: TIME)
Judge Berkenkotter said the harsh sentence was justified by the brutality of the attack, which she described as "performing a cesarean with a kitchen knife".
Lane, 36, did not speak at the sentencing nor in her defense during her trial, which ended in February when jurors found her guilty.
During the trial, jurors heard that Lane had feigned her own pregnancy before attacking Wilkins, who gained consciousness after the attack and called police.
Previously, Mamamia reported: