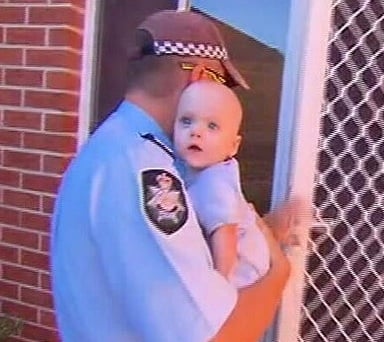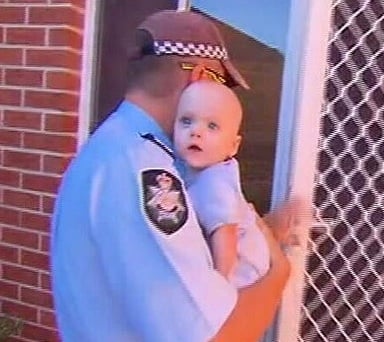 For two hours yesterday a Canberra mother's world stopped. Two hours in which her heart must have been torn apart: Her baby was missing. Stolen.
By a stranger she had tried to help.
The news went out mid-afternoon yesterday that a seven-month old baby had been taken, after the car he was in with his mother, was stolen. The Canberra mum had gone to the aid of a man on the side of the road in the Canberra suburb of Ngunnawal around 2pm.
His car had broken down, so she stopped to give him a hand. She left her vehicle with her baby, safely buckled in his car seat. She thought he was safe – just as any mother would. She thought she was being a Good Samaritan.
But to her horror the man she was helping ran off, jumped in her car and fled with her baby inside. The Canberra Tines reported that the car's bonnet was up at the time and was flung off as the vehicle sped away.
A desperate search by police followed. The man's description and the car's number plate were widely distributed on social media.
Then two hours later, a breakthrough came, with a resident of Palmerston, a suburb only 400m away from where the crime took place, finding the baby.
The man had returned home to see the vehicle parked in his driveway.
A police statement said" "About 3.45pm, a member of the public located the silver Mazda, which had sustained damage, in the driveway of their residence in Palmerston when they returned home and reported it to police immediately."
The Canberra Times reports that the baby was found not in the car but in a pram on the side porch and that the thief had broken through a gate to get the infant there. He then escaped.
The baby and his mother were reunited soon after.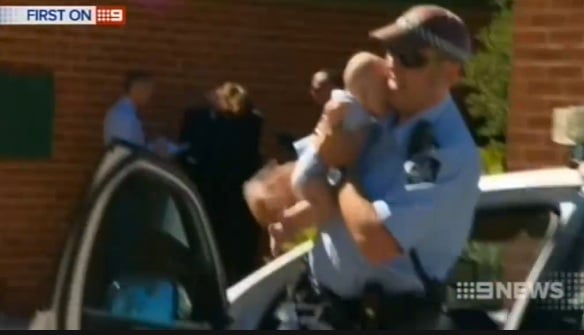 Officers are now searching for the car thief – describing him as being of slim build, about 6'1", Caucasian, aged in his 20s, wearing white Nike runners, shorts, a black T-shirt and a black baseball cap.
Detective Superintendent Turner thanked the Canberra community for their help in tracking down the baby.
Anyone who sees the man is urged not to approach him and to contact police on 000 or call Crimestoppers on 1800 333 000