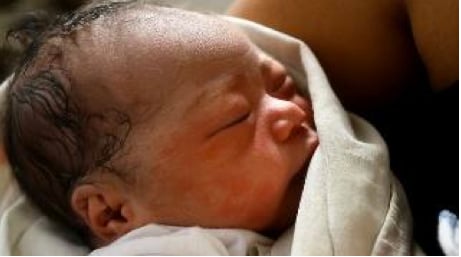 1. Typhoon Haiyan
The Australian Government has pledged aid of $10 million to the Philippines to assist with relief in the wake of Typhoon Haiyan. The death toll from the disaster is expected to reach over 10,000 people. The typhoon has affected 9.5 million people across nine regions.
Australia will also send a medical team which will fly out of Darwin tomorrow.
Terrible stories of looting, decaying bodies and conditions described as being 'worse than hell' are emerging from the destroyed country with Aid agencies struggling to provide relief.
However one beacon of hope has emerged with news of a 'miracle baby' being delivered in a destroyed airport compound in the aftermath of Typhoon Haiyan.
If you wish to help:
UNICEF Typhoon Haiyan Children's Emergency Appeal
2. Parliament resumes
The 44th Parliament resumes today under the cloud of suspicion over the Abbott governments Asylum seeker policy. News today that talks are underway between Jakarta and Canberra about a deal similar to the previous Labor government's people swap agreement with Malaysia.
For more on the Government's boat arrival silence see this post.
For more of what the pomp and ceremony of the first day of sitting, see ' What can we expect?'.
3. Gittany trial
The Simon Gittany murder trial heard evidence yesterday that Lisa Harnum struggled with bulimia.
The defense told the trial that eating disorder sufferers have "an increased risk of death from suicide." On cross examination the psychiatrist agreed she is unable to determine if some of Ms Harnum's behaviour could be seen as symptomatic of a possible eating disorder or instead as the product or "anger, annoyance or frustration." The trial continues today.
4. Anti-Abortion doctor
A Melbourne doctor has come under fire for saying that 'women who have abortions deserve to die'. The case of the Melbourne GP has been highlighted by the group Doctors Conscience.
The transcript reveals that the medical practitioner is anti-abortion, does not refer patients, and in a few instances has tried to talk women out of abortion.
5. Brisbane woman tortured
A trial in Brisbane has heard that a woman was allegedly held captive for three days, tortured with chemicals and raped by a man she met on a popular dating site. The man pleaded not guilty to five counts of rape. He pleaded guilty to seven other charges related to his relationship with the 22-year-old woman he met online, including torture, intent to disfigure, assault and deprivation of liberty.
6. Angelina Jolie effect
There has been a 400 per cent increase this year in the number of women seeking genetic testing for breast cancer and a growing trend towards preventive mastectomies.
7. VIP only casino
The NSW government last night gave the green light to James Packer's plan for a second Sydney casino at Barangaroo.
8. Cereal controversy
Kellogg's is in trouble after sending a tweet which implied they would give one vulnerable child breakfast in exchange for a re-tweet.
The message which read "1 RT = 1 breakfast for a vulnerable child" was sent from the @KelloggsUK account at triggering a swift social media backlash.
9. Where do you get seated?
Two waitresses in Paris have revealed that they quit their jobs as they were instructed to seat good-looking patrons near the front. The two landmark Paris eateries also had a policy of only employing good looking wait staff.
10. Huh?
Researchers have examined languages from around the world and discovered one universal word used throughout five continents. "Huh?" Their nearly 200 recordings of casual conversations revealed that there are versions of "Huh?" in every language they studied.
In Brief:
1 in 5 internet users aged over 50 have been victims of online fraud
A musician has killed his bandmates after being kicked out of a group in Brooklyn in the States.
A love triangle has resulted in one man stabbed to death and a woman injured in Sydney.