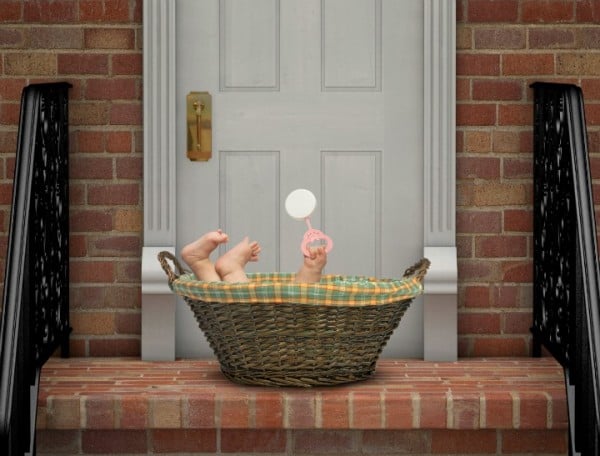 Yesterday, the sad news broke that a frightened teenage girl had abandoned her newborn baby boy on a doorstep in Griffith, NSW.
The baby had been left, safe and well, on the doorstep of a stranger, accompanied by a heartbreaking note which read: "Please look after him, he is beautiful, and I cannot look after him because I am only 14 years old … my parents will kill me."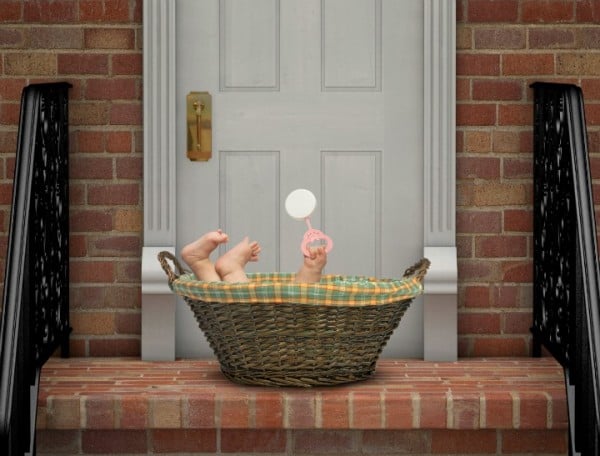 Today, young mum Jennah Reno, also from Griffith, has written a moving post about what it's like to be 18, pregnant - and terrified.
She wrote:
A two-day-old baby boy has been found on the doorstep of a home in the NSW Riverina town of Griffith.

This is the headline that flooded my news feed all day - and while I wasn't shocked at what had happened, because unfortunately this headline isn't uncommon, what is uncommon is that it happened in my home town.

 

Firstly when I read this I took a screenshot of the article and sent it straight to my best friend and my mum captioned "wtf" - but then I thought to myself, 5 years ago, this girl who left her newborn baby on a doorstep could have been me.

 

I don't know anything about this girl. I don't know her age, her background or her story, but I do know that doing what she did is one of the bravest things a person can do.
I was 18, pregnant and didn't tell a single soul because I was too ashamed and scared of what my family and the town I lived in would think of me.

I had just finished my HSC, was working 12 hour shifts at a winery to buy my first car, and ready to head off to uni.

 

I was so mentally in denial about my pregnancy that when I was actually in labour I still insisted I wasn't giving birth (why nobody institutionalised me I will never know).

Of course during the 40 weeks of growing a human inside of me I thought "what is happening, what am I going to do with this baby?" but the mind is a powerful thing and I pushed the pregnancy and baby so far out of my head that I continued to work 12 hour shifts and teach a Zumba class three times a week.

 

I wasn't drinking or doing any drugs (although the rumours that went around stated differently) and I was so lucky that despite what I was thinking, my family and friends supported the heck out of me and my newborn baby.
The plan was to quietly put my baby up for adoption and head off to uni. However, things changed and because of the support of my family I now have two beautiful girls and a wonderful husband to be thankful for.

 

I am not saying this girl is on drugs or that her family isn't supportive, because I don't know her or her story, but I do know how scared and alone she must be feeling, holding onto this secret and giving birth without anybody knowing.

So before we judge her and say what she did is "disgusting" and she should be "locked up", we need to let her know there are people here to help.

She delivered her baby and left him somewhere safe and unharmed - we need to let her know it's okay and there are people who understand and support her.

 

Six years ago, I would have judged this girl and thought anyone who brings a child into this world unprepared or without a partner was out of their mind, but I have seen and know of so many wonderful mothers and single mothers who had their babies young, and they give their children the world and more.

We need to change the stigma surrounding teen pregnancy and single parenting so babies are not left on doorsteps - or worse.
Jennah Renno is happily married to husband Erik and is a proud mum to Lily, 4, and Grace, 7 months. For more from Jennah, check out her blog, Your Daily Lils.