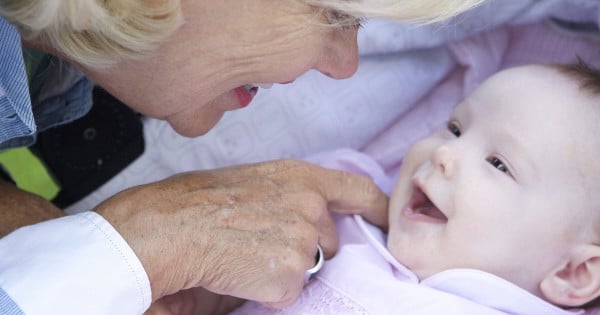 The waitress put her face into my daughter's pram, hovered about 10 centimeters from her face, proceeded to pinch her chubby cheeks, ruffle the few strands of hair on her head and say, "she's so cute".
All without asking my permission.
My mummy overprotective instincts told me that I should savagely pounce on this random woman who was attacking my precious eight month old. Instead, I forced a smile, said thanks through gritted teeth and mentally wished she would f*ck off. She eventually left.
This waitress wasn't waiting on my table. Until the very moment that her face was in my daughter's face, I had not even noticed her. She didn't say hi to me first. She didn't ask if she could talk to, touch or look at my baby.
No stranger would ever do this to an adult. Most adults wouldn't do this to a dog (they would check first if it was okay). So why do people feel it is okay to do this to a baby?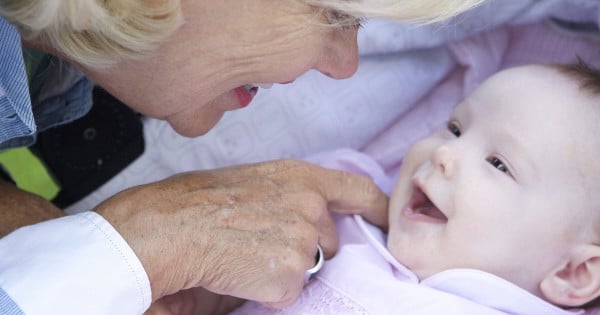 "Get your hands off my baby." Image: iStock
It's not the first time my daughter has had to endure strangers invading her space. She's a cute baby. I know, I'm her mum and I'm biased, but she's cute. Her cheeks are far to big not to be squeezed. She has the most piercing, big blue eyes that just draw you in.
Ever since she was born, random adult strangers have forced their way into her pram. Pulling back the blanket I've placed so she can sleep. Picking up their kid so they can both breath on her. Grabbing her dummy and shoving it into her mouth despite her not needing it.