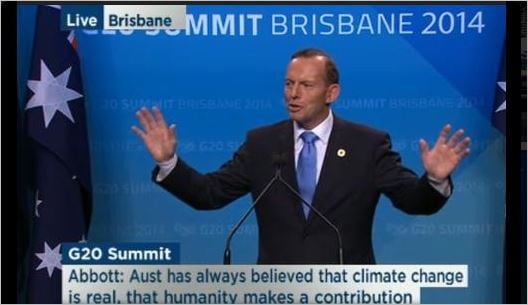 Any time you get a big group of people together, awkwardness is inevitable.
When those people are the most powerful in the world, and Tony Abbott is their host, we're talking next level awkwardness.
Even the LA Times have dissed us, calling us the 'pimply youth' of the world stage.
Unfair? Maybe. But Australia wasn't the only one feeling awkward in Brisbane.
Here they are, in ascending order…
The Most Awkward G20 Moments:
6. Americans arrive. Stop traffic with their #helicopterfail.
Everyone in Brisbane was expecting road closures, which had been advertised for months.
But no one expected that a helicopter landing would  bring traffic on the busy South East Freeway to a stand-still with a spontaneous dust storm that covered cars and buses and take driver visibility down to zero.