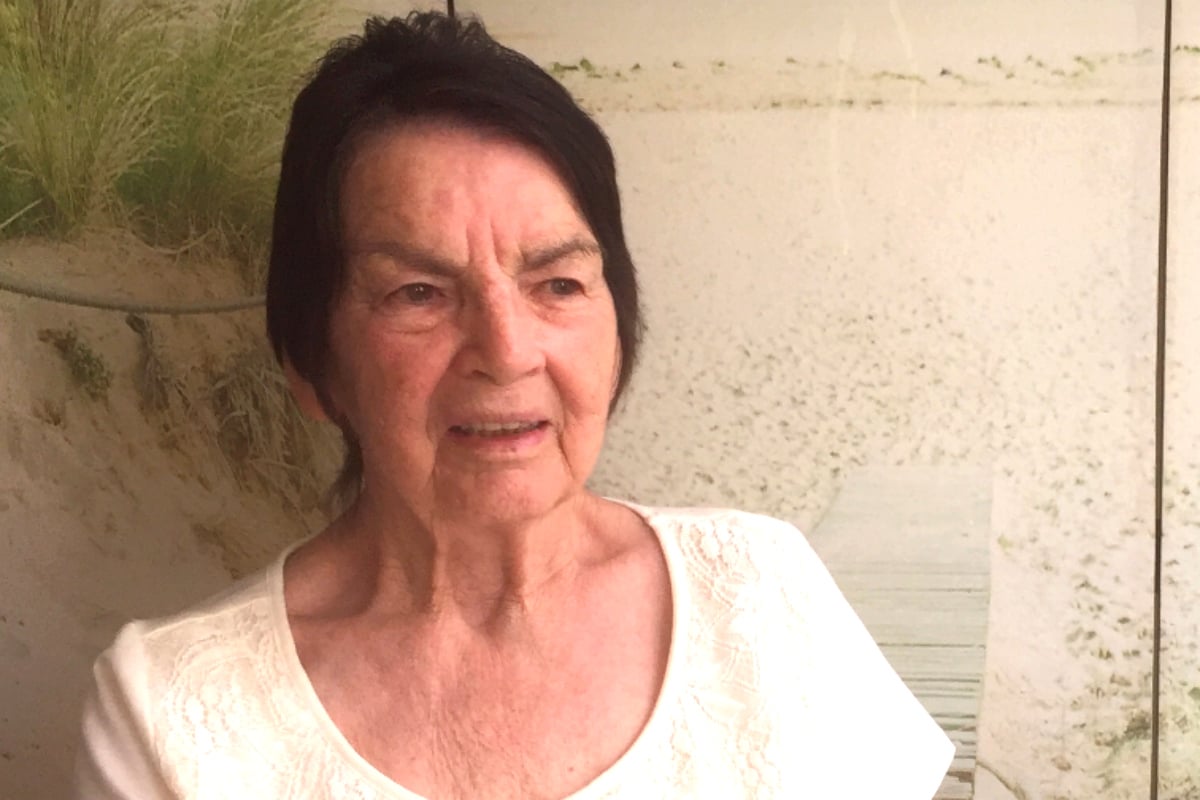 If the term 'roll with the punches' was in the dictionary, beside it you would see a photo of a woman named Beth.
At 81 years of age, Beth is proving that no matter what you've been through, you can always find a way forward and rebuild your life.
But it hasn't been an easy road. In the last 15 months, she's experienced three terrible tragedies, seriously hurt her back, and moved home twice before settling into her current home at a Freedom Care Community.
The mum of five (plus three stepchildren) will tell you all of this matter-of-factly, and not expect an ounce of sympathy.
"I lost my husband and two sons," Beth tells Mamamia. "My husband Peter died the morning of my first son's funeral. He had cancer. My first son had COPD (a lung disease). The second son, some months later, of liver disease."
But, according to a very stoic Beth, "that's in the past".
After her husband's death, Beth moved from her family home of 15 years to a smaller unit in Hope Island on the Gold Coast.
"It wasn't ideal for me to continue to be there, on a quarter acre. The smaller unit was good, because there were no longer stairs to deal with," Beth recalls.
But then, she seriously hurt her back, and became incapacitated until she healed.
"It wasn't fair to my kids to have to come and look after me, so I knew there had to be a change. A few years ago, I had seen they were building an independent living facility near me, and I kept an eye on it.
"My daughter had said at the time that I was too young! But after I hurt my back, it was the best option."
With all the changes that have come with her recent losses, Beth says that moving into the Freedom Tanah Merah in Slacks Creek, Queensland, was one true positive.
"It was a relief," she says of her one-bedroom unit. "No more pressure on my kids – I really couldn't get here quick enough.
"I had already downsized from the family home to the unit in Hope Island, so it wasn't hard to come here."
Beth describes living at Tanah Merah as "independence with security".
"Someone comes in and makes my bed and does my floors, and I dine in at the dining centre for lunch. I do my own breakfast and dinner.
"If anything goes wrong, there's a call button for nurse. The manager is great, everything is fixed straight away."