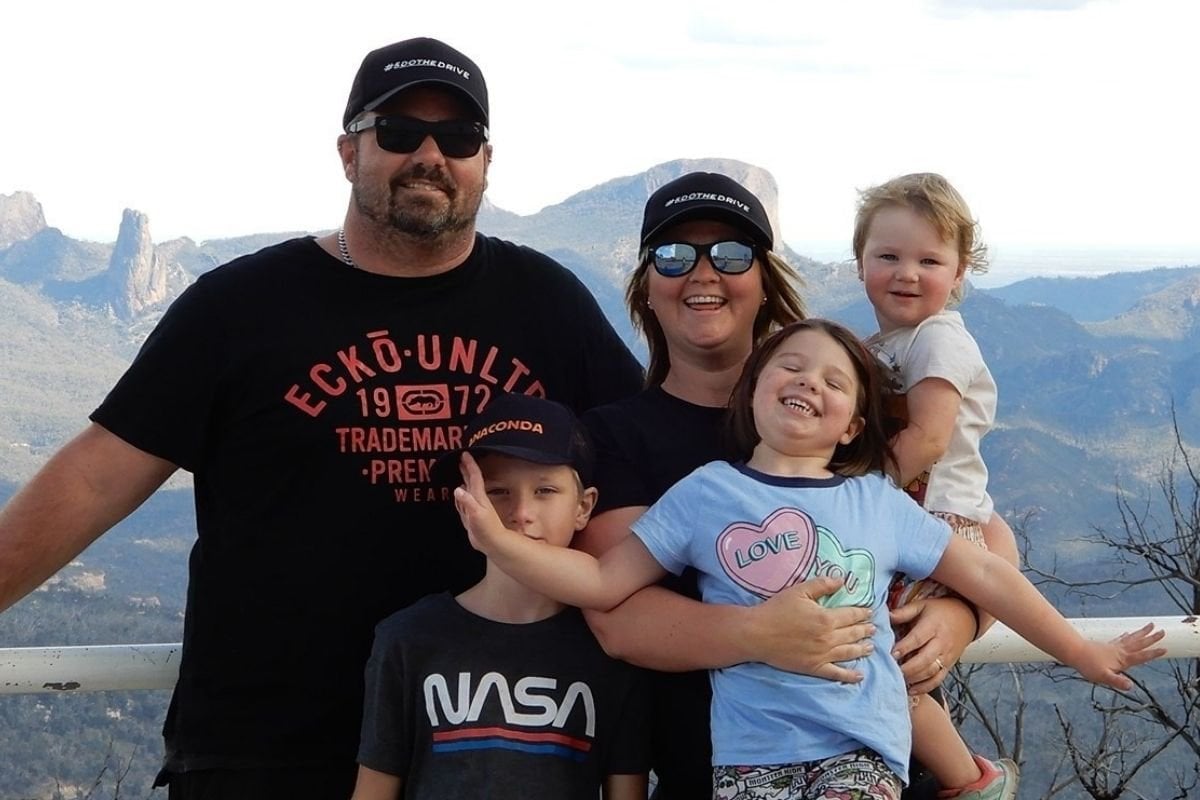 Elly Knaggs remembers the day she forgot who her children were completely. 
"Why are these humans shrunk into miniature people?" she asked her husband, as she took refuge at the other end of the house, terrified.
"Are they yours? They're not mine! They must be yours," she told him as she peered into the living room at her children, then aged 11, six and three. 
"I didn't even understand what a child was," the 35-year-old told Mamamia.
It had been five months of pain and confusion for the Knaggs family. Elly's children had watched their mum slip away into hallucination, delirium, strange aggressive outbursts and very nearly a coma. 
Watch: Netflix's Brain On Fire is based on a true-story exploring the same condition. Post continues after video.
Elly had gone from being "fun mum", taking her family on the adventure of a lifetime around Australia in an RV, to someone who would sleep for 19 hours a day, scream uncontrollably and exhibit bizarre behaviour like trying to get her kids to gather blue bottles off the sand with their bare hands so she could "show them the anatomy of a jellyfish." 
At first she was told she was suffering from an anxiety-induced 'pandemic breakdown.' It would take 10 doctors to find the truth. 
Her autoimmune encephalitis diagnosis came just in time to save her life, but not soon enough to prevent her from permanent brain damage.
The day everything changed.
On April 1, 2020, Elly Knaggs woke up in Yamba where the family had set-up home for a few days in their RV after 18 months on the road, experiencing vertigo for the first time in her life.
She decided to take a nap, but when she woke up a new symptom had appeared.