When Autism Awareness CEO Nicole Rogerson attends an autism-friendly performance of the hit Broadway musical Aladdin next weekend, she will have more than one reason to smile.
It'll be the second Autism-friendly performance Disney have put on for children who wouldn't normally be able to see the theatre in all its brightly-lit, loudly-performed glory. And her 21-year-old son will be there beside her, just one of many volunteers giving their time to a cause they think is well worth their energy.
For Rogerson, it's one well worth hers. As the mother of an child with autism herself, she knows how important it is to have an inclusive and understanding community around parents of children with autism. And that's exactly where Disney's Aladdin performance comes in.
On March 4, at Sydney's Capitol Theatre, the cast of Aladdin will come together for one carefully tailored performance.  This is only the second time a theatre production has ever presented an autism-friendly performance in Australia.
"There will be really minor changes to the performance as a whole, but they mean a lot to our families," Rogerson told Mamamia about the impending production.
"A really big one that people wouldn't necessarily think of themselves is the theatre lights being left on for families. The changes aren't so great that it changes the outcome of the magic."
In addition to the small changes to production, there are also dedicated quiet zones with trained staff should anyone need a break.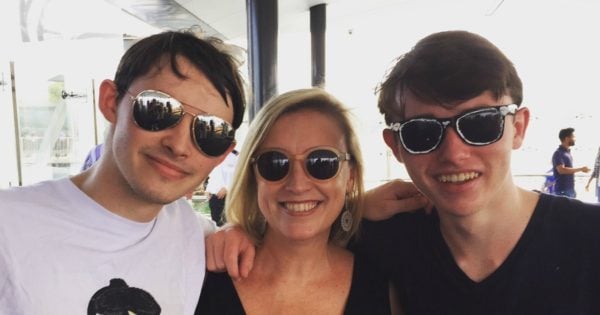 It's been three years since Disney first approached Autism Awareness Australia about putting on specially tailored performances for children who wouldn't usually attend these kinds of events with the general public. At the time, they put on a special performance of The Lion King, and by Rogerson's own admission, the beauty of the entire day meant she "spent the whole time sobbing".