A seven-year-old Adelaide student has been banned from bringing his autism assistance dog to school because it is said to pose a risk to other students.
Mum-of-four Jodie Davidson says her son Aiden's black Labrador, Cobolt, helps keep him calm.
"When Aiden gets overwhelmed or it's too hard for him, Aiden runs off. He used to be a runner but since he got the dog – he doesn't want to run anymore. The dog comforts him," she told Mamamia.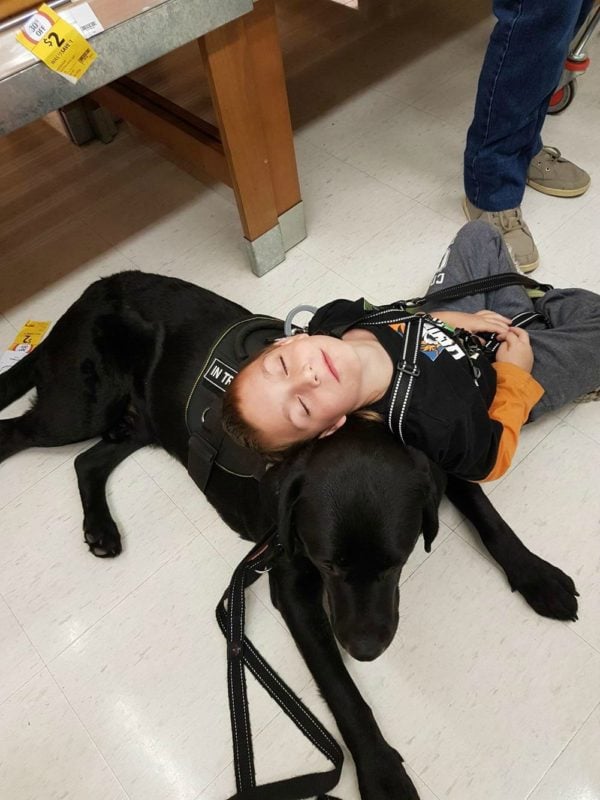 The family purchased the dog around 18 months ago and have used it at O'Sullivan Beach Primary School to help coax Aiden onto school grounds.
"Friday last week, I decided 'stuff it', I'm going to take the dog into the building," said Davidson.
That afternoon the family received a letter that outlined the school's anaphylaxis and allergy policy.
The letter said the policy "clearly states that animal hair can be a trigger" for allergic reactions and parents were not permitted to bring animals into school buildings.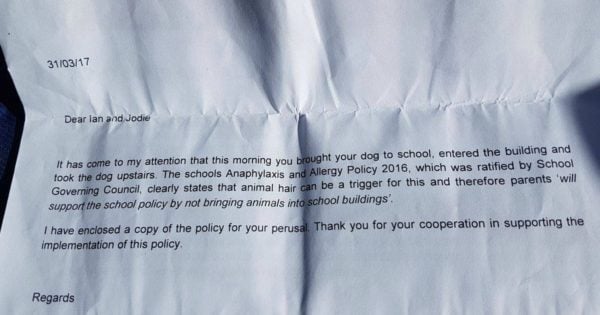 The Adelaide mother said her son asked to have the dog at school and she thought it as a fair request.