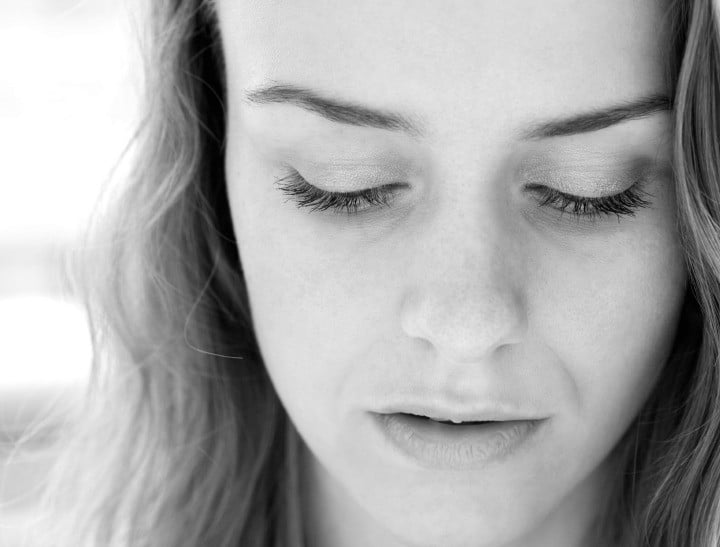 "Sometimes, I wonder if you called out to me in my sleep. Told me not to give up." Marlina Marchetta writes a beautiful letter to her daughter, B.
Dear B,
I'm not sure when you'll read this letter. Perhaps when you're old enough to be making decisions about your own life. But I just wanted to let you know how it's been, our first year together. Sometimes I've felt like one of those American presidents – the way their first thirty days in office are evaluated. I got assessed after a month and then six months and then a year. You and I are in good hands, so it's not that I feel judged as a mother, but I do look forward to the day when our lives aren't part of a report to be filed away or presented in a court of law. When you're no longer part of 'the system'.
[image]
I'll probably talk about our first year often as you're growing up, because if there's something I've learned in life, it's that our stories and histories are important. Without them being told, voids become something more dangerous. Although I'm a bit greedy and want you all to myself, I also don't want you to spend your life wondering where you came from, whether your birth parents loved you, who you look like. I understand the importance of identity. I've been writing about it most my life.
For more: Claire Patterson adopted a little boy in 2011. Two years later, she gave him back.
It's felt like a long road to this point and there have been times I thought you would never happen in my life. Before I found the good people who brought us together, I spent an entire year with another agency, feeling frustrated by their bureaucracy and having my life turned upside down by their inability to communicate. You were born by then, but it would be at least another year before we met. Sometimes, I wonder if you called out to me in my sleep. Told me not to give up. Because I did feel like giving up.
It took so much strength to begin the process again. Another year of my life, but this time such a wonderful personal and intelligent experience. I was overwhelmed with relief when I was approved. There had never been a promise of certainty, though. It could take between two weeks and two years because it was all about matching. I couldn't picture you because I didn't know how old you'd be. Just that you would be a girl under five. I remember after I was approved, how I used to pass the kids' section of a department store and almost close my eyes. I didn't want to fall in love with an ideal before the reality.