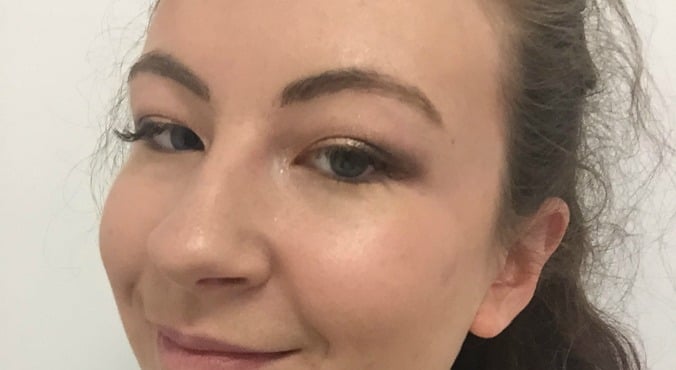 Image: supplied.
On a whim, I picked up a pearly coloured shadow from the Australis Metallix range, used it, and the next day I was on an unstoppable mission (and tour of all of Melbourne's Priceline stores) to collect the entire set.
Besides having the punniest musician-inspired names (Plum Diddy, anyone?) they're seriously metallic, beautifully pigmented, foolproof to use, and they cost just $9.49.
Oh, and use two shades together and you've essentially got a complete metallic eye look in under 30 seconds. Using just your fingers. Yes, dreams really do come true.
The product sits somewhere in between a cream and a gel making it easy to apply, while the metallic foil finish means the sparkle is super intense. Big tick.
If you're looking for a quick way to transform a look from day to night, then simply swipe a bronze or gold colour over the lid and you're done. But if you want something that looks complex, but takes just a few seconds longer, read on.
(Post continues after video.)
How to create an easy metallic eye.
For best results, prep your eyelid with an eyeshadow primer or even concealer to give the product more staying power.
Step 1: Take your lighter shade (like Golden Gaga) and apply all over the lid. Apply as much or as little as you like – remember the more you use, the more intense the metallic will be.
Step 2: Working from the outer third of your lid, apply the darker colour (I used Plum Diddy) in a gentle outwards motion, finish with a slight wing as you would with eyeliner. It's best to go light here and add more on until you get your desired look.