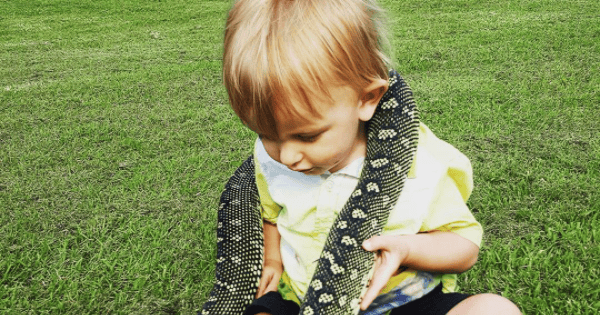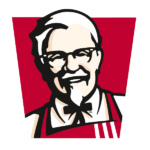 Thanks to our brand partner,
KFC
If a dog is man's best friend, then boy's best friend must be a snake.
If you get in early before kids learn to fear these slithering creatures, that is.
Jensen Harrison is a kid with no fear. He's just two years old and he's already handling snakes like a pro. In fact, he's been hanging out with the reptiles since he was a newborn!
Jensen's dad Tony joined the This Glorious Mess podcast this week to chat about his snake-loving son who wears a serpent as a scarf.
Tony Harrison runs a business on the Gold Coast with his wife Brooke, catching snakes and showing their collection of reptiles.  When his son was born, the family business acquired a brand new employee.
Tony told hosts Holly Wainwright and Andrew Daddo that Jensen had no other options, snake catching is a way of life for the Harrisons.
"As we were leaving the hospital and he was seeing daylight for the first time, we got a snake call to Wet'n'Wild and he was under Brooke's arm at the tender age of 20-something hours old, catching a snake with his mum," Tony says.
Whenever Tony gets called out to catch a snake, along goes Jensen. And if the snake is non-venomous and not too big, he gets the call up to catch it.
"He can do everything except tie the bag," his dad boasts.
"He has taken on a few jobs himself."
Jensen is the business card boy, and always hands over the invoice. If anyone else tries, there's trouble. And this is a boy with multiple pet snakes, you don't want to mess with him.
So what do people think when they see a pint-sized toddler handling a mammoth snake?
"One of the snakes in our show is 16 kgs and 3.3 metres. People are amazed to see him handle it," the Queensland dad says.
There are, of course, inherent dangers in snake catching. Jensen is too young to understand which snakes are venomous. He doesn't know that he can pick up carpet pythons but not an Eastern Brown.
"It's my job as a parent to make sure he doesn't get near an Eastern Brown… I'm not letting him go near venomous snakes until he's in his late teens," the protective dad says.
Despite all these precautions, the two-year-old has copped a bite from a snake.
"We were releasing 23 newborn carpet pythons and I was letting him do that… As he picked one up ever so gently and put it in the bush, it turned around and grabbed him on the wrist," Tony says.
At the point where most regular children (and adults, for that matter!) would have run screaming, Jensen brushed the nip off like it was nothing.
"He just fobbed it off and went 'oh well,' took the snake off, put it in the grass and blew it a kiss as he said goodbye."
Would you let your toddler catch a snake?
Listen to the full episode of This Glorious Mess here:
You can buy any book mentioned on our podcasts from iBooks at apple.co/mamamia, where you can also subscribe to all our other shows in one place.
This content was created with thanks to our brand partner KFC.

Introducing KFC's all NEW Sweet Potato Mash, which is the perfect winter sidekick to any meal. Made from real sweet potato, it's tasty mashed up goodness with a sweet twist. For a limited time, it's just $2 with any meal. So come and get it at KFC.