Look, a deserted island lacking food, shelter, warmth, showers, sanitary products and more than two sets of clothes isn't the first place I'd go looking for love (that's what cruise ships are for, duh). But following the footsteps of last season's great Survivor love story, Lee and El, it appears to have happened yet again.
Except unlike Lee and El, no one actually likes this season's couple in question, Mark and Sam, all that much.
Mark is a 37-year-old former special ops commander from Western Australia. He's wistful, takes long pensive stares into the sunset, and on the few occasions that he does talk it's mostly about how he used to lead men into battle and knows all about the mentality of warfare. He also just launched his own fashion line, so, um, make of that what you will.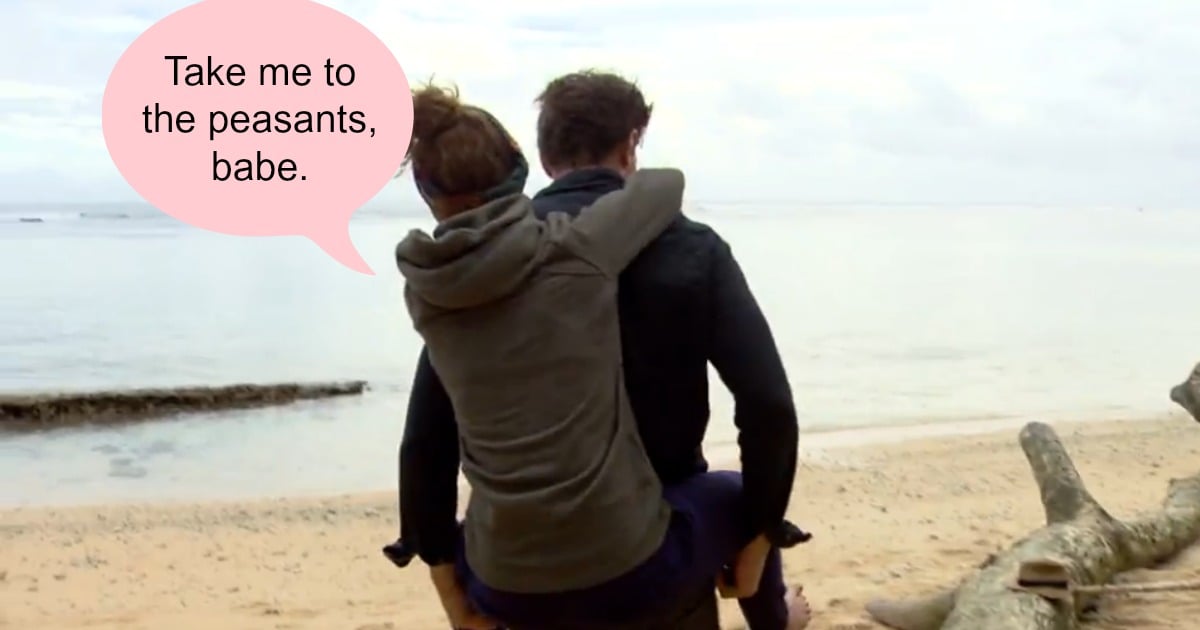 Mark says he has the ability to look at someone and know if they want to kill him or be his friend, which sounds like a useful skill to have in service stations late at night. But far out, can someone please remind him that this is just a reality television show and remove all sharp objects stat? Jeez.
For a while, Mark's tribe seem to like him. He's strong and tall and good at challenges. But then he had to go and cosy up with Sam.
Sam is a 32-year-old endurance athlete from Victoria. She's a self-confessed control freak and for reasons yet to be disclosed thinks her tribe owes allegiance to her, which is interesting given Survivor is based on the premise of literally not doing that better than everyone else until there are no other competitors left standing.