Physically and mentally surviving the game of  Survivor is one thing, but transitioning back to normal, everyday life is another thing altogether.
And for recently evicted Australian Survivor contestant Brooke, the struggle was very real.
Speaking to Mamamia on Tuesday, the 23-year-old said the days following her eviction from the island were some of the hardest.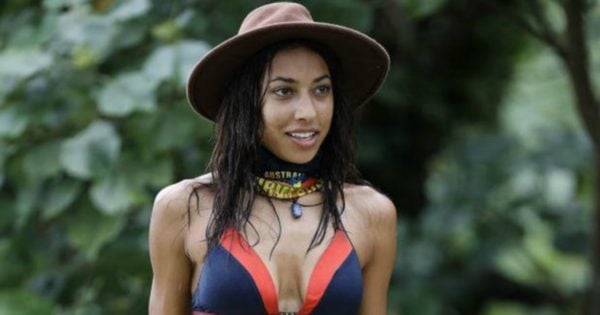 Evicted contestant Brooke on Australian Survivor. Source: Channel 10. 
"I went crazy after I got off, I couldn't sleep properly and I thought I was starving so I just kept eating," she said. "I think I gained about eight kilos in ten days!"
Look, if we'd been on a diet of beans, rice, and coconut chips for 45 DAYS we'd probably be stuffing ourselves too. After all, there are a lot of lost meals to make up for.
Weighing in at just over 53 kilos at the beginning of the show, the Melburnian continued, "Both El and I lost so much weight while we were there."