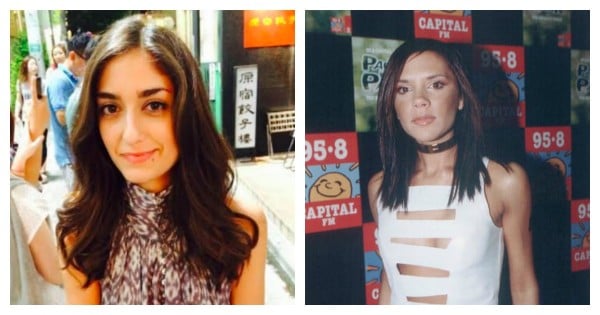 If you had to define yourself using just one member of The Spice Girls, who would it be?
Now that Posh Spice – AKA Victoria Beckham – has traded her once-signature frosted lipgloss for acute business success, I will reveal that the 'Posh Spice' life chose me. But that hadn't necessarily been my first choice.
From an early age I came to accept that my Sporty Spice endeavours were let's just say, less than impressive. But as athleisure wear crept into view (and into my wardrobe) I soon realised that sport belongs to the uber-fit as much as croissants belong solely to the French. If that didn't make any sense, don't be alarmed – I mean to say we all enjoy a buttery croissant, no matter our heritage.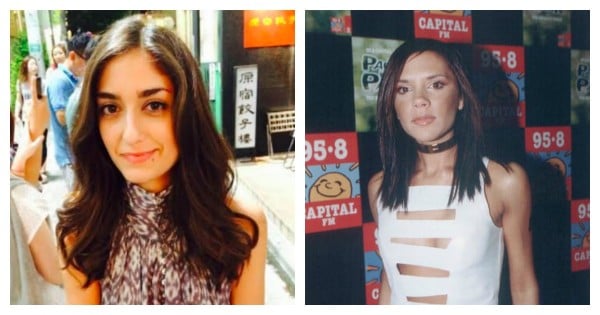 "I always thought I was most like Posh Spice." Left: Candice Mehta-Culjak. Image supplied. Right: Victoria Beckham. Image via Getty.
Sure, sport is about fitness and wellbeing - there's no denying it. But above all it's about strength, health and freedom. And if you ask me, that's a pretty impressive set of nouns.
With my interest in sport once again reanimated, I've done a little research. And there are a few Aussie women that you should be following on Instagram, if you aren't already.
Tyler Wright
When I mentioned this article to my husband he said, "You must include Tyler Wright, she's amazing" - and he had good reason to blurt out his allegiances.
At just 14-years-old, pro surfer Tyler Wright became the youngest person - male or female - to win a major World Surf League event. Fast forward eight years and Wright continues to claim victories and smash performance barriers left, right and centre; proving herself as a dominant and very real competitor.