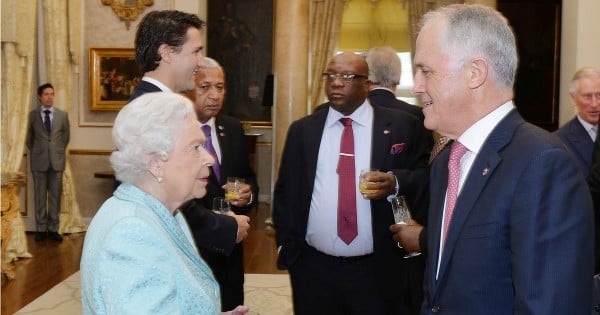 I've wanted Australia to become a republic for as long as I can remember.
In high school in 1999, I was desperately jealous of my older brother who got to vote in the referendum. Then I was bitterly disappointed when the plan was defeated, and mad that our head of state remained a distant Queen.
I still believe that we should embrace this change. But I've noticed that for many of my friends and contemporaries, the republic isn't a priority.
Today every Australian state and territory leader, as well as both the Prime Minister and the Opposition Leader came out in support of a republic.
It should have been a watershed moment, but instead it felt like the nation collectively shrugged its shoulders and said "And?".
Younger Australians in particular seem to have largely dropped the baton on the republic, and I am not surprised.
A 2015 survey of Australian attitudes found that 54 per cent of Australians favour a republic. Of them, 29 per cent strongly favour one.
The same poll asked people what they thought the big issues facing the nation were. The top five answers were economy and jobs, better government, immigration, the environment and global warming, and terrorism.
The republic didn't even get a category.
Republicans might be the majority. But young Australians are not as enthusiastic as older ones.
In 2013, the ABC's Vote Compass asked people whether they believed Australia should become a republic and the group who was least enthusiastic were Australians aged 18-34.
Almost 40 per cent were against it, and a further 27.8 per cent were "neutral". The cohort also had the lowest number (32.8 per cent) in favour of a republic.