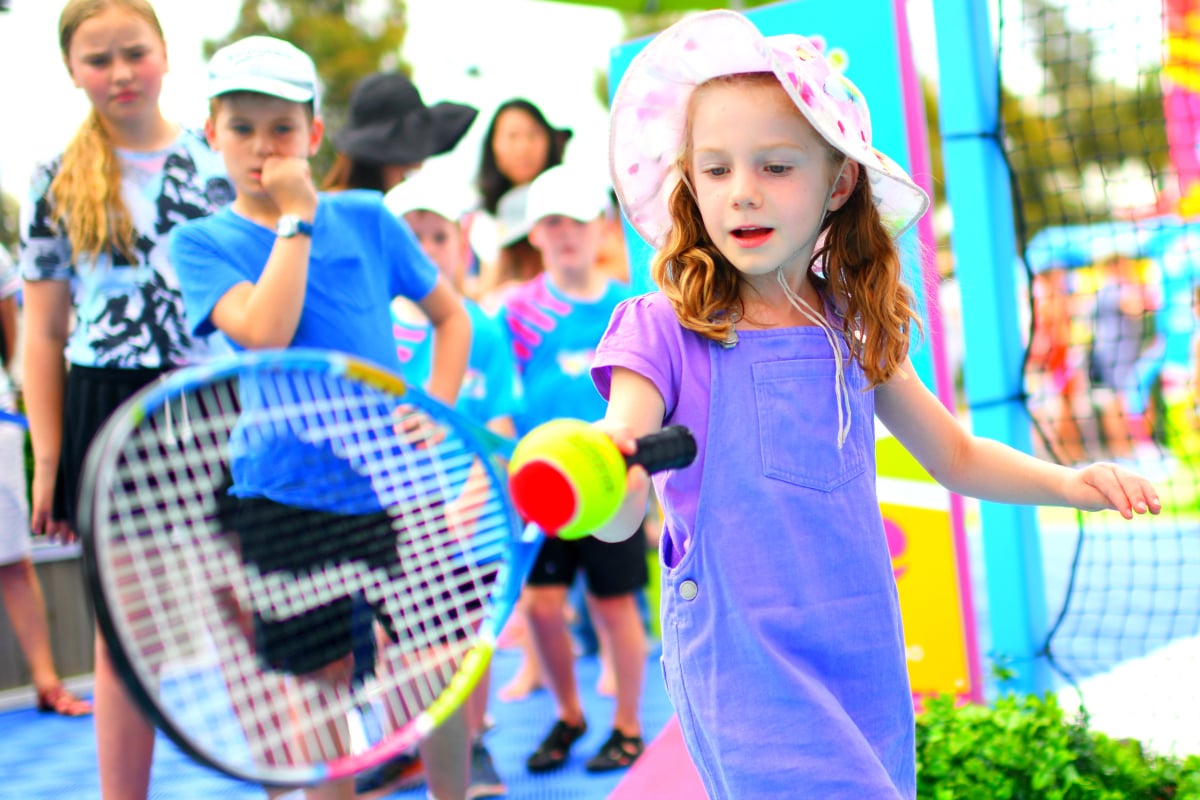 The last couple of weeks of the long summer school holidays are often the hardest.
All the movies have been seen, all the activities done, the kids are itching for something interesting and different to do, and you're itching to find it.
You all need some family-friendly variety that fits within your budget.
For me and my 12 year old, that's where the Australian Open came in earlier this year. We'd always wanted to go, then we heard about the $5 Kids' Ground Pass– so off we went.
This pass lets you into the AO Ballpark, which is a huge interactive playground for little kids right through to families with kids over 10.
The AO Ballpark has everything a parent wants: excellent value for money, fresh air, physical activity, device-free time, and excellent entertainment.
And yes, we're going again this year. It's on from January 20 to February 2 – here's what you need to know, from one parent to another.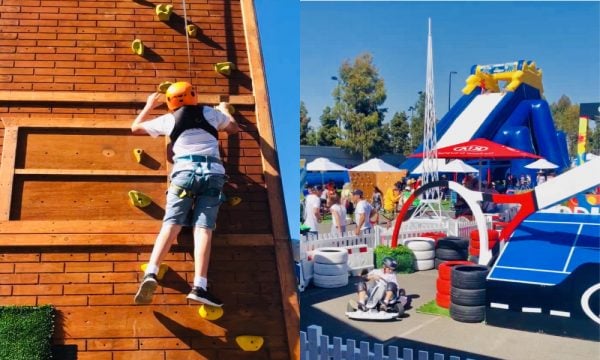 What's in the AO Ballpark for 2020?
This year, the AO Ballpark is presented by Emirates, and it's grown four times in size to previous years. That's how popular it is.
At Birrarung Marr, the space features plenty of room for fun and games, but also food and drink stalls (there are family dinner offers 5pm to 6pm every night), and plenty of shade.
The activities include the new Aqua Play Park, 60m zipline, Kia Junior Drive cars, LEGO activities, and stage shows. Literally hours of entertainment.
This year, there is a special zone for kids aged 10 and over - the AO Hilltop – which includes a bit more interaction between the kids, such as in the Supersoaker Battlezone.
And last but definitely not least, there's the thrilling 35m-high SkyFlyer ride, which happens to be the highest vantage point of the Australian Open.