Belinda Watson couldn't find anything fun to wear to all her upcoming events with her friends.
Ten years later and her women's fashion label, Binny, is a huge success and each of her collections tell a story.
Read her interview with Mamamia.
What is Binny?
Binny is a women's fashion label that originally started in 2008 when I couldn't find anything fun to wear to all the events my friends and I were attending – 30th's, engagements, weddings.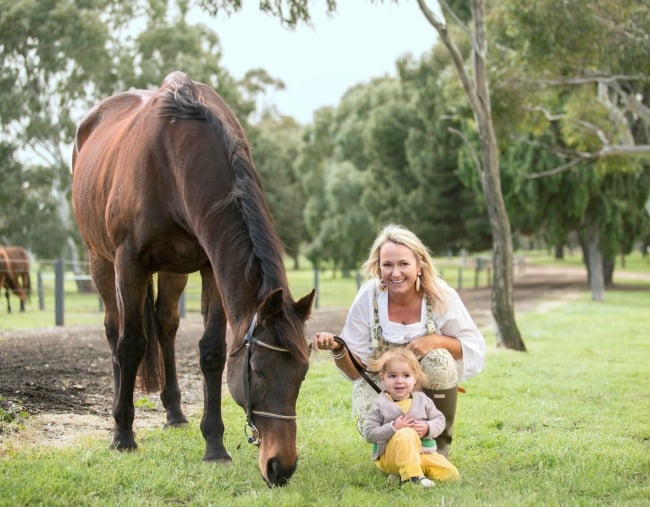 Binny Watson with son Ollie. Image: supplied.
The brand has kept this foundation as part of its DNA since starting, even though it has grown and developed over the last almost ten years. I am now designing with the thought of life with babies and school runs. Less high heels and more sneakers.
Every single piece has a little tale to tell and they all come together to share a bigger message.
What were you doing before you went into business for yourself?
My career path is so random. I took a couple of years off from fashion and moved from Melbourne to Sydney to work in marketing for an international horse stud owned by a Sheikh. A long time before I even got into fashion though I was a chef and my parents bred racehorses. Random, right?
What made you want to start your own business?
I realised how much I missed and enjoyed the fashion industry. After starting two brands from scratch for other companies and being involved in all sides of the business, from sales to design, I took a deep breath and decided to try my own brand.