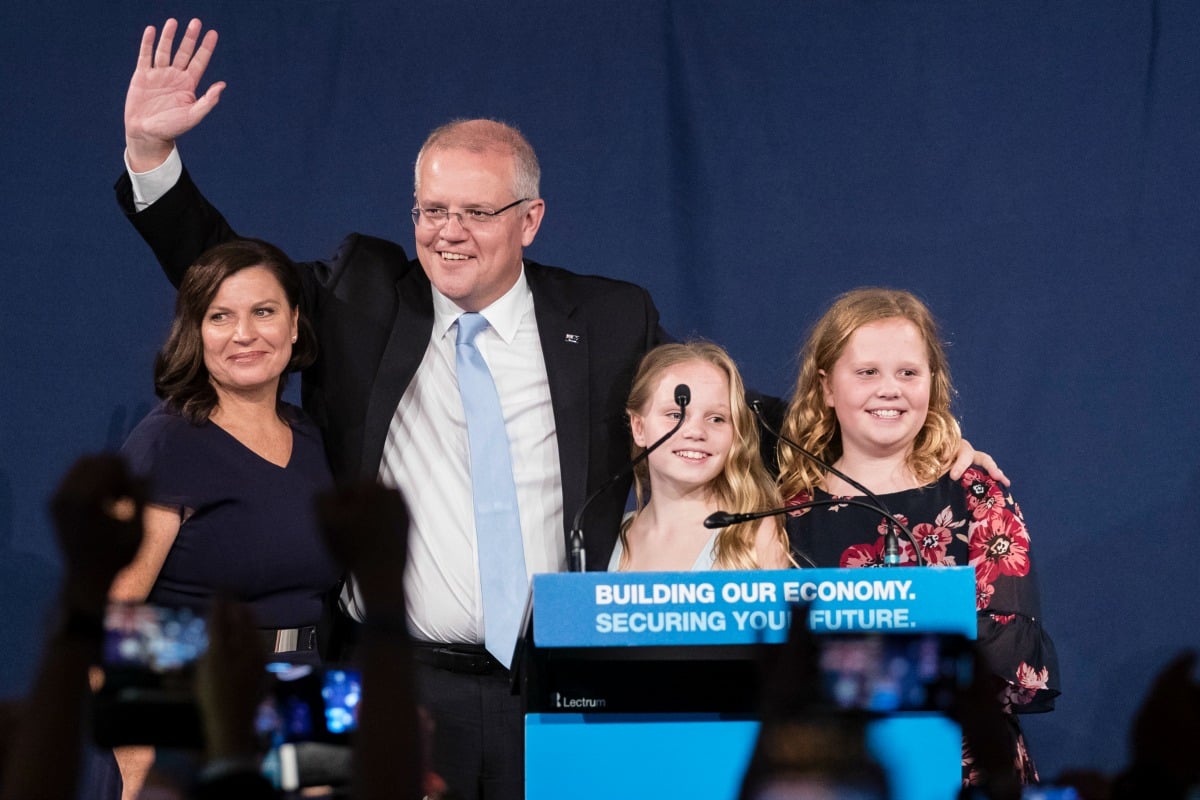 Scott Morrison remains Australia's prime minister after a surprise narrow victory, while Bill Shorten will quit as Labor's leader.
The coalition is edging closer to the 76 seats it needs to have a majority in the parliament, with 74 at the end of counting on Saturday night. Labor was on 66.
The result defies months of opinion polls, including an exit poll taken from voters on Saturday afternoon, which consistently showed Labor ahead.
"I have always believed in miracles," a jubilant Scott Morrison told Liberal Party supporters in Sydney just after midnight.
He said it was a victory for the "quiet Australians".
"Tonight is not about me or it's not about even the Liberal Party. Tonight is about every single Australian who depends on their government to put them first."
Labor bled votes in Queensland, NSW and Tasmania while a relatively strong showing from One Nation and Clive Palmer's United Australia Party helped the coalition.
Mr Shorten conceded his party would not be able to form government.